Request a Quote
Get started with your first month free, plus any current bonus incentive when you speak to a Mobile Marketing Consultant.
Contact us today and get our FREE Ultimate Text Marketing Calendar! You can sync it to your phone and be sure to never miss a National Holiday marketing opportunity again!
Your Agent Partner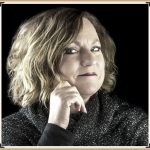 Holly DeBack
National Sales Manager
Facilitator of Positive Change ~ Passionate, positive, focused, friendly, professional w/years of success & in marketing, fortune 500 business start-up & small business mentoring. Is Your MESSAGE Getting Past The Recycling Bin?
Contact
HdeBack@sentextsolutions.com
mobile: 262-203-1341
sms: tap to text