Request a Quote
Get started with your first month free, plus any current bonus incentive when you speak to a Mobile Marketing Consultant.
Contact us today and get our FREE Ultimate Text Marketing Calendar! You can sync it to your phone and be sure to never miss a National Holiday marketing opportunity again!
Your Agent Partner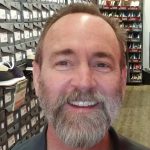 Jay Barry
National Sales Manager
Most of Jay Barry's professional life has been invested in sales and sales management. After selling his first business, Jay worked his way up from selling cars to owning a car dealership. He left the car business after 20 years. He has owned four successful businesses and has been with SenText since September of 2015. Jay is committed to the success of both his business clients and the Agents with whom he partners.
Contact
jbarry@sentextsolutions.com
mobile: 7173140628
sms: tap to text