Request a Quote
Get started with your first month free, plus any current bonus incentive when you speak to a Mobile Marketing Consultant.
Contact us today and get our FREE Ultimate Text Marketing Calendar! You can sync it to your phone and be sure to never miss a National Holiday marketing opportunity again!
Your Agent Partner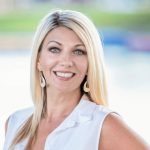 Shannon Panaro
VP of Marketing and Strategic Planning, NSM
Shannon has 18 years of digital/social/mobile experience.
Winner of Multiple awards, including Top Producer, President's Club and several more.
Gives her Marketing Partners the best of her experience and guidance to be successful.
Works with National and Local Accounts alike, as this system is universal.
Highly knowledgeable with SenText Capabilities,  as she develops Strategy and Marketing at the Executive Level for SenText
Enjoys working with Businesses as well,  helping  them achieve success on the highest level with this platform
Want to set up a meeting/demo to become a Valued Marketing Partner? Just fill out the form, and Shannon will reach out to you for a convenient time to learn more or answer your questions,  and advise which plan will work for your business and update you about any current incentives.
Or click below to set up time immediately.
Buffalo, NY area in person meeting
Contact
spanaro@sentextsolutions.com
mobile: (716) 909-2601
sms: tap to text