Request a Quote
Get started with your first month free, plus any current bonus incentive when you speak to a Mobile Marketing Consultant.
Contact us today and get our FREE Ultimate Text Marketing Calendar! You can sync it to your phone and be sure to never miss a National Holiday marketing opportunity again!
Your Agent Partner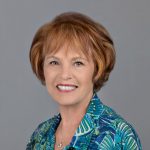 Robin Westmiller
National Sales Manager
Robin Westmiller, J.D. is a National Sales Manager and Mobile Marketing Consultant with Sentext.
Previously, she was the Territory Manager Assistant, Events Coordinator and Leader with Weight Watchers in Ventura County, CA , the owner of Paper Depot, a stationery and invitation store and ran a successful speakers bureau representing more than 150 professional speakers nationwide.
"I am thrilled to be working in a cutting-edge industry that is revolutionizing the way all business, large and small, market their products and services to their audience!" Westmiller said. "A huge thank you to Sentext for the opportunity to utilize my education, knowledge and experience to help our local business community meet the challenges of an over-saturated social-media and grow their profits!"
Westmiller earned her degree in marketing and public relations from Syracuse University- S.I. Newhouse School of Communications.
Contact
rwestmiller@sentextsolutions.com
mobile: 805-402-7106
sms: tap to text