Meet Some of Our Team!
Learn more about some of our successful Mobile Marketing Consultants, and their experience working with SenText.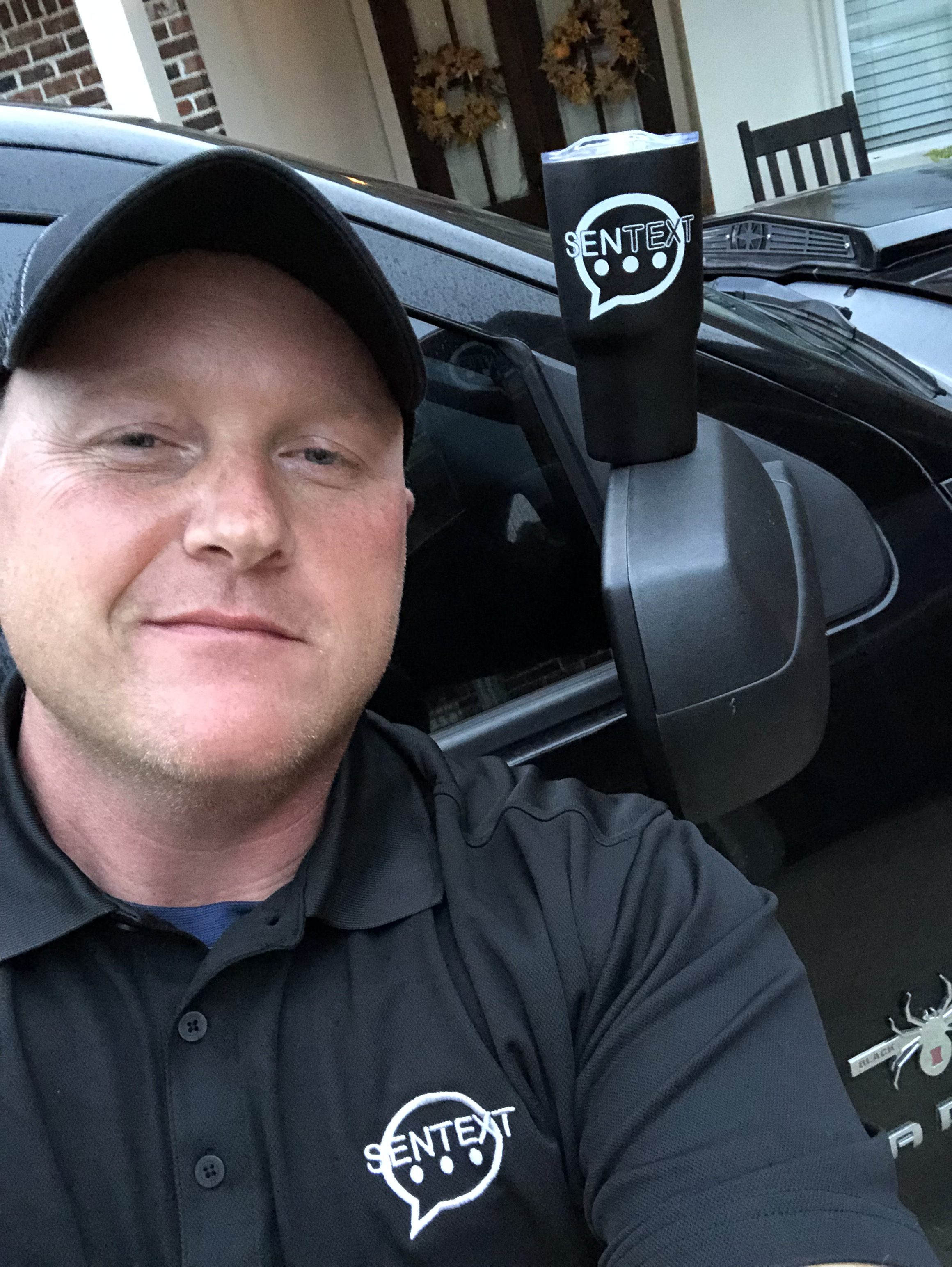 Bo Cain
Vice President Of Sales
---
"January 2012, I sat there staring into the abyss of job postings for hours and hours. Applying here, applying there and then I saw it! An opportunity to show business owners how to send Text Messages to their customers? What a brilliant idea! After much prayer and research, I decided to see what this was all about. I had no B2B sales background, no college degree or advertising experience but what I did have was a family to support and a desire change my life. I struggled at first, didn't sell my 1st deal for almost 4 weeks because I was trying to do it my way versus the correct way. Over a 10 month period in 2012, I submitted 271 accounts and changed my life forever.
SenText combines a simple product that every business needs with the compensation plan that's unheard of. Upfront commissions paid either the same day or within two days combined with lifetime residual income are game changers. Every business has existing customers, every customer has a cell phone with them and everybody text nowadays. With virtually no market penetration and no assigned territories, you have so much opportunity to write tons of business anywhere. Our training is simple, our product is simple and our company's vision is simple!
From our corporate staff in Connecticut to all of our agents nationwide, we are here to show merchants and easier and more effective way to communicate with their customer base. After spending the last six years of my life with SenText and over 1000 accounts personally written, I can absolutely proclaim that there is nothing more powerful than having your bills paid by residuals and the freedom to enjoy life with your family. There are many times in life when all you need to do is have faith and everything else will take care of itself. SenText can change your life!"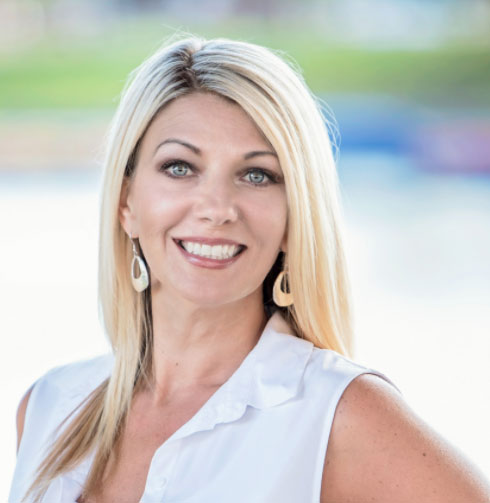 Shannon Panaro
VP of Marketing & Strategy
National Sales Manager
---
"After being downsized for the 3rd time despite being a consistent top performer, I knew I had to take my future into my own hands. It was well worth taking the leap from a six-figure salaried income to starting my own residual lifestyle, full-time from day 1. I happily pay my own health insurance, am taxed less being self employed, and am not tied down to living in any place. I cant think of any better benefit with any salaried job. I had already helped so many business owners make money, why not leverage those relationships and help myself?
I started out as an MMC in 2015 and quickly built up my book of business in less than a year. All I did was visit 10-15 businesses a day and set 3-5 appointments a day, follow up and provide great service. I now basically work with referrals only, unless I choose to go out and sell to earn more income! I then became a National Sales Manager and currently VP of Marketing, to help the entire sales force and our tens of thousands of Marketing Partners with tools to succeed.
I love this company and have done well enough that my husband can now start his own contracting company and work for himself! It is worth the try every minute of every day! I have made invaluable professional relationships within the company and have helped hundreds of businesses and organizations be successful with text marketing. We are always growing and adding things to be the best Text Marketing Company in existence!"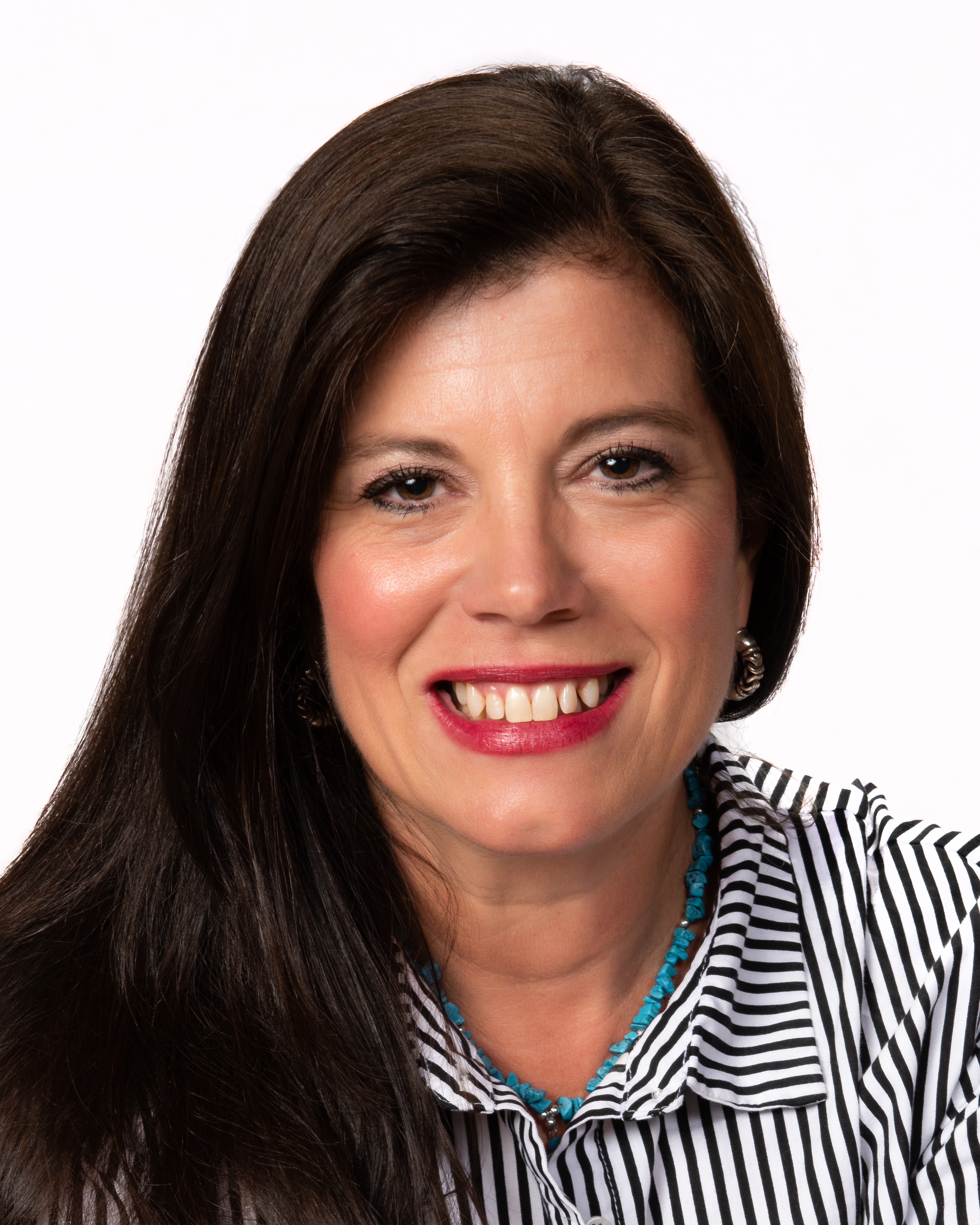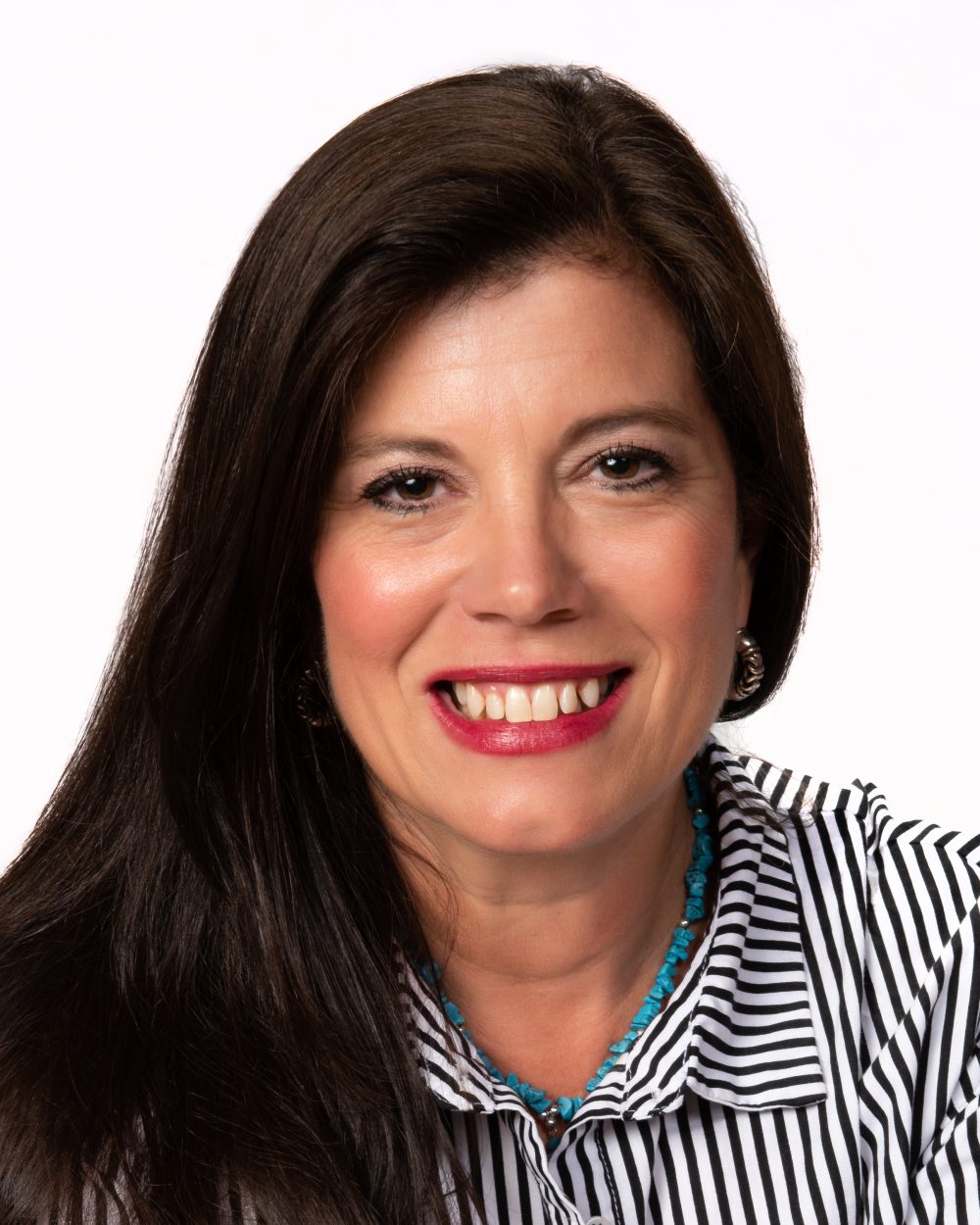 LC Hall
National Sales Manager
---
"I've been with SenText 6 years and found it by saying a prayer ! The prayer was to help me find a business to build , "that kind of income" meaning I️ didn't know what residuals really were then , keep me flexible and a product that works for my skill set – marketing . Boom- found SenText and was recruited by Phil Ludwig. I️ have great income,I️ love to help agents find the happiness and success that this can bring, and we have great leaders at SenText. There is no doubt in my mind that we have exactly what these biz owners need and that we are ALL early in on the residual financial curve with this product and company . Hop on the SenText train.. we ARE going places ! Stay in touch with your RP, get on the conference calls and trust the processes we teach and your bank account will grow with REAL MONEY!"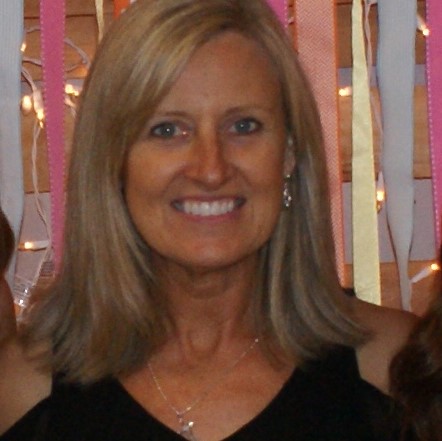 Lori Stark Donnelly
Mobile Marketing Consultant
---
"I've been with SenText for 4.5 years and I get FB messages and emails from people all over the country often asking about my experience. I'm always happy to share how Sentext has been a blessing to me from the very start.
I love the company.
I have so much respect for Phil, Bo, Shannon, Amy and the office staff.
I love the success I've had –I get paid everyday!!
I love the flexibility.
I love the challenge and the growth I've seen in myself."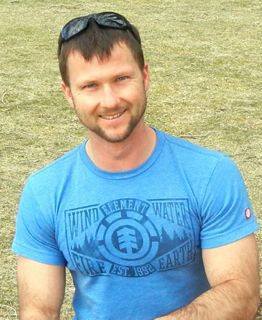 Eric Chastang
National Sales Manager
---
"Just wanted to say what an amazing opportunity SenText has provided. I make more money than I ever thought possible, and have more freedom and flexibility thanks to residual income. Today is the 97th day this year I have had the opportunity to rock climb outside (my true passion) thanks to the power of lifetime residual income. Hard work definitely pays off!"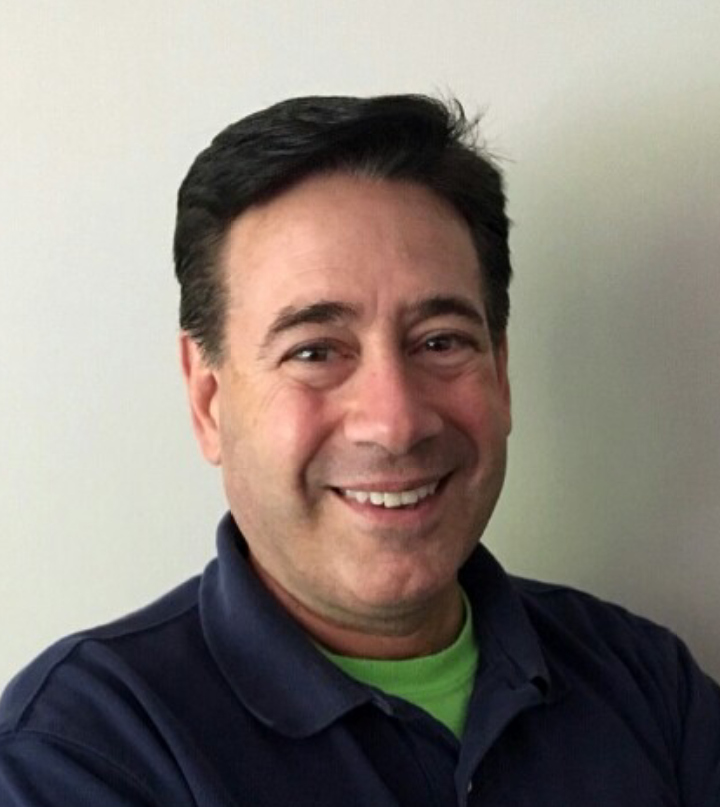 John Ioli

National Sales Manager
---
"I'm a Sales Manager here at the company. I've been associated with SenText  since 2011 and was one of the first reps in the field. I can personally tell you that Merchants love our product! Back in the day I had none of the sales tools in the toolbox like we have today. I had no testimonials to share, very limited ability to negotiate like we can today. No ability to offer 1, 2 or 3 free months of service, no Free4Life. I had no National Conference call to go back and listen to, no Account Executive Portal to go to. No SenText Facebook group. I also didn't get paid commissions in 2 business days like we do today!
Yes, I work in CT out of the Corporate office, and yes, we had some existing business I could refer to. But what I did was I simply went out and set appointments every day. When I went on an appointment I had a binder of sample signs from existing merchants, and merchant agreements. I of course had my phone and I opted into those existing merchants' keyword, so I could share messages. I also had them opt in to these merchants, so they could see how easy was to join and to also get great ideas from other merchants. It's a natural leave behind and great reminder of our service when you leave because every week they would get these great text messages. That's all I had!
But you know what? With just that I was able to write deals. I was frequently setting appointments and going on appointments, I was consistent in my day and my message being delivered to the merchant, I was persistent in my follow up, and I was just myself. I really kept it simple.
I am really fired up at what we have here today. I believe in text message marketing and SenText 100%! I truly believe that every merchant in every state, in every city and town, on every street will try text message marketing one day! We have an amazing product called texting that every Main Street USA merchant needs and that 98% haven't even tried yet! It works, and it helps them stay connected to customers instantly and promotes shopping local. Not to mention it makes them lots money!
SenText is a National Powerhouse. We are the Experts in Texting… We have a Dedicated and Amazing Staff, we have incredible Leadership in Phil our President and Bo our VP of Sales. They truly care about each and every one of us, and want us all to be successful and build Lifetime Vested Residuals that will change our lives. We are simply the Best…"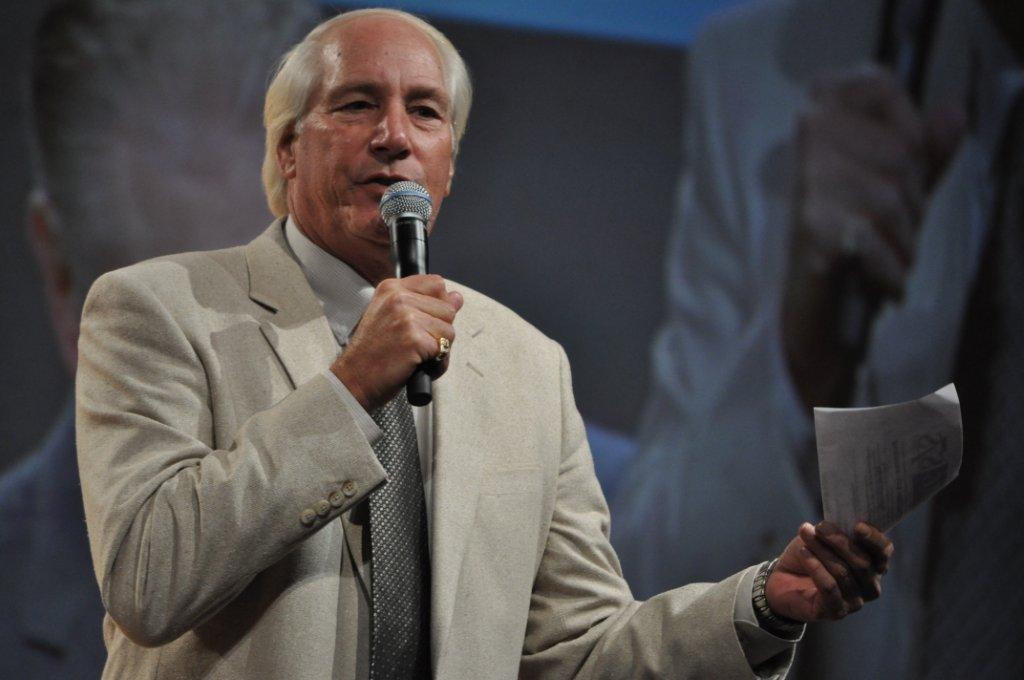 Todd Shapiro
National Sales Manager
---
"As an agent first for a year & now a NSM for 6 months I can assure you that no other sales opportunity will pay you for your efforts like SenText, period! Phil has created a platform with the most popular communication tool today, no competition along with less that 2% market penetration! As a sales coach for over 25 years I challenge you to find any direct sales position where you can wake up each day and put $400 – $1500 in your pocket while building a back end residual income! We have everything you need for success, Great product – Company support, Paid in 2 days, No overhead, No boss! Why not you, why not now?"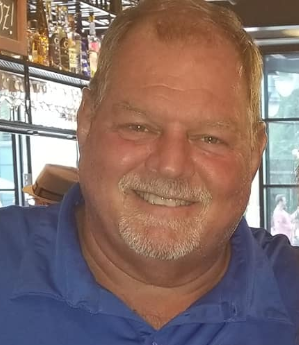 David Merrill
National Sales Manager
---
"Where do I start? Oh, August 2011, I called this gentleman named Phil Ludwig to inquired about SenText. (one of the best calls of my life). The rest is History. As an agent I created a very lucrative lifetime vested residual income. Now as a NSM, I'm helping my agents do the same. I have seen a lot of changes over the years all for the good of the agents. However, the one thing that has NEVER changed is Phil's commitment to his corporate employees, all the agents and his unwavering belief in our product. "It's simple, its texting"
Then in the beginning of 2012 Mr. Cain enter the picture, WOW, our flip-flop wearing, motivational speaker with a southern style Baptist minister like demeanor, VP of Sales is one for the ages. Like I said, WOW! Phil and Bo are both high energy, super positive, take-charge leaders that have created an opportunity like no other. Where else can you go into "business for yourself but NOT by yourself", no startup costs, get as much training as you want and/or need, get unbelievable 1st class support from our corporate staff, management and a Regional Partner that cares about you and is there every step of the way to help in your success? Where else can you give yourself a raise every day with no ceiling on your income? Did I mention getting paid the same day you write a deal or 2 days later, your choice? And here's the kicker, get paid residuals from your merchants every month for the rest of your Life.
Some day I will retire from SenText, but that's not anytime soon. My father told me as a child that "if you love what you do, you will never work a day in your life". With that said, I haven't worked a day since August 2011 and it's amazing how my bank account continues to grow and grow and grow every month. SenText is my "license to print money".
Thank you, my SenText Team and family from the bottom of my heart for this truly unique, once-in-a-lifetime opportunity!"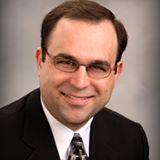 David Bendix
National Sales Manager
---
"Nearly three years ago, when I left the non profit sector, I wasn't sure which door to choose, but then I got a call from Bo Cain. SenText is everything he said it would be! I have freedom to spend time with family, to volunteer, to help out friends….but I also have the ability to earn LIFETIME VESTED RESIDUAL INCOME! Yes, in order to "get there" there can be long hours, many miles traveled and lots of reflection when you receive the 15th "no" of the day. But if you persevere, if you don't give up, if you continue doing exactly what Phil and Bo know works, it WILL work for you, too! This is a great product and a great opportunity for anyone who wants more from life. I have been blessed with SenText. I still haven't realized how great of a blessing it is, but each day is new opportunity to earn more money and new freedom in life. I don't know where else you can say that. Thank you, SenText!"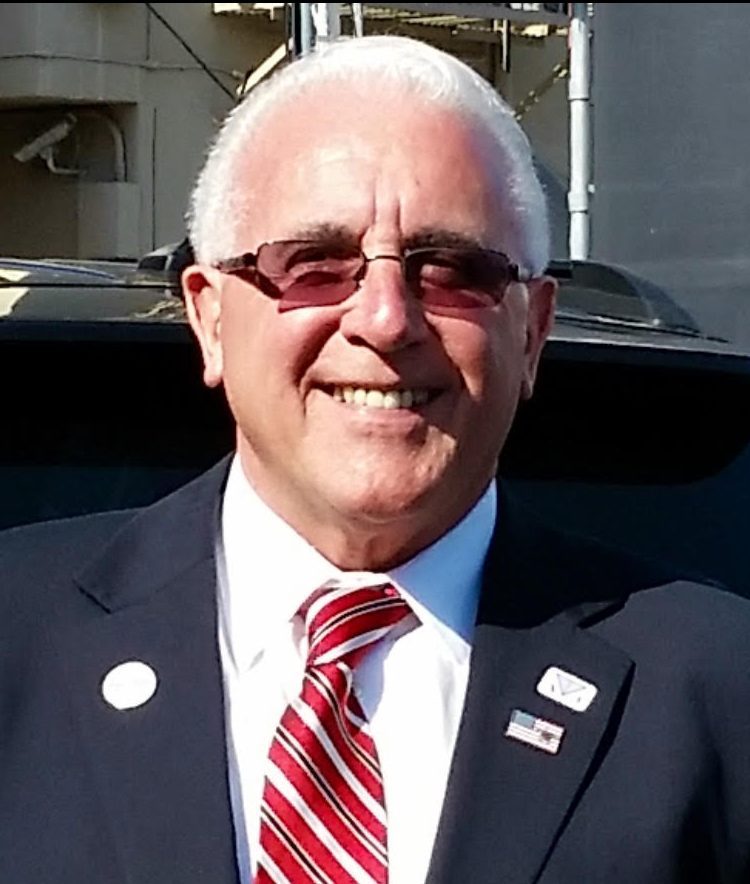 Sid Bowdidge
Mobile Marketing Consultant
---
"I hope this testimonial helps someone. I started with SenText at the very end of April this year. If not for an abysmal Summer I'd now be at about $5000 in residuals. That being said by the end of December, my residuals for January will be nearly $4000! I'm closing in on 50 accounts. Once I became more comfortable selling this program and looking at competitive pricing, I'm making an average residual of about $90 per account over my past 20 accounts. My strongest suggestion to anyone, whether you've been on for a month or several, talk with your Regional Partner every day. My RP, Todd Shapiro, and still talk daily about business. What went well and what didn't. You'll get better and better. Most prospects will agree with you, texting is where it's at. You can do this! Be persistent, don't give up. This is an incredible opportunity Phil has provided us all with. Make hay while the sun is shining and good luck and have faith!"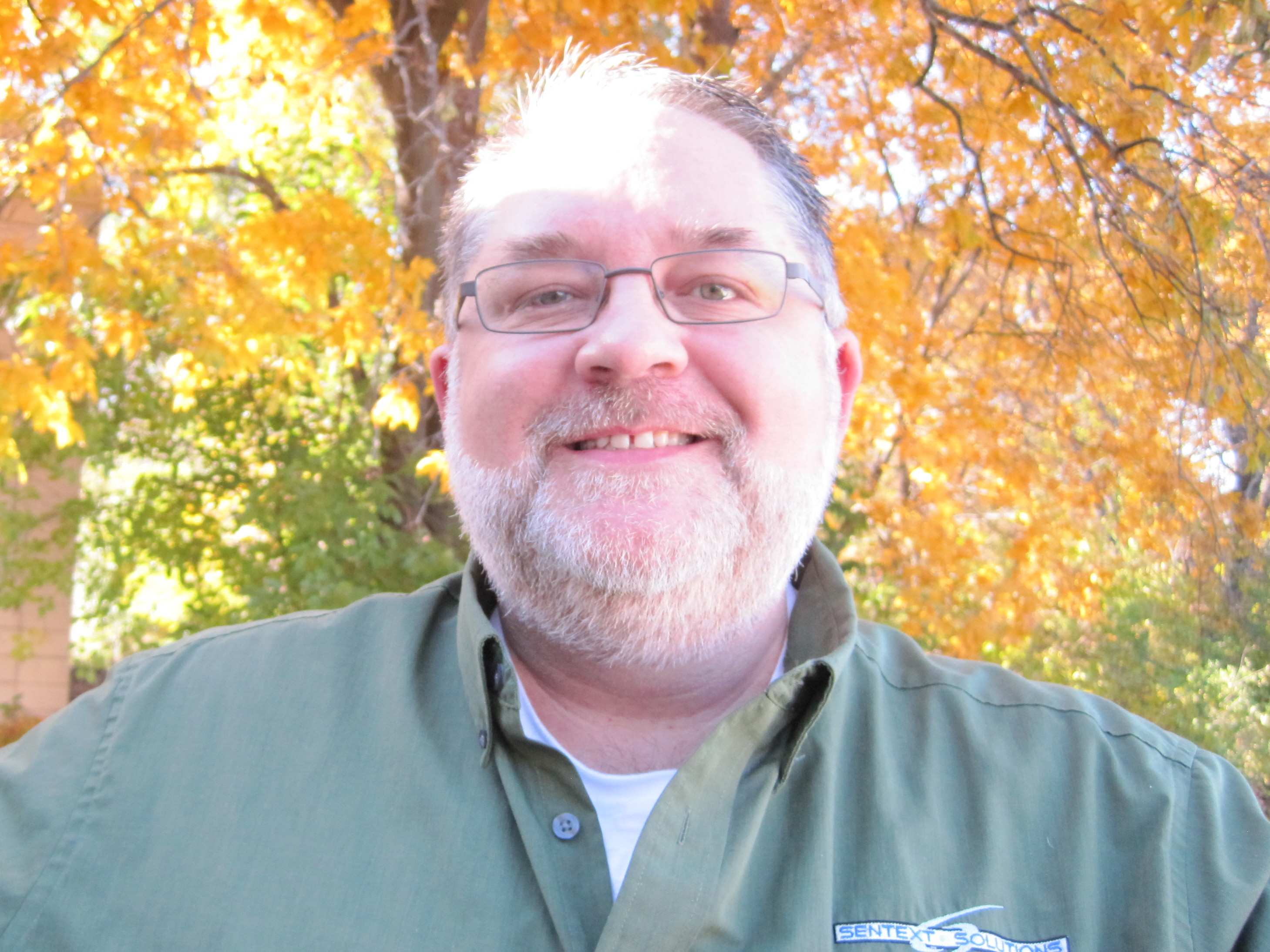 Rich Cain
National Sales Manager
---
"Working as an agent for SenText has truly been a blessing. I never wanted to be a salesman. And I'm still not a salesman. That's because working with SenText feels more like I am a consultant spreading the word about the wonders of text message marketing and helping businesses achieve their goals through this brilliant product.
Hearing from a client that a message they sent brought in customers producing revenue gives me a warm sense of satisfaction. And spending my day getting to know people and helping them is actually a lot of fun! When a merchant has success with this product and greets you with a smile when you walk in their door – that is a priceless feeling that I never expected when I joined SenText. But it's a great perk! My entire professional career has been about forming mutually beneficial relationships and that is exactly what is happening now.
Flexibility. Because of family obligations, I need flexibility for when I can work and how many hours I can work. SenText allows me to work around all of my personal obligations without making me feel guilty for not working 50-60 hours a week. It means a lot to me that SenText is flexible in this area and I am thankful for it!
Training. The ongoing training is an outstanding feature of working for SenText. I doubt many companies do as much training as SenText. I love that! And the training evolves; refining, growing and most importantly IMPROVING all with the goal of making it easier for agents to form long-term relationships with merchants producing a reliable lifetime residual income. The weekly national call not only offers great ideas from agents across the country, it also keeps us connected to the company. You never feel like you are out on an island or in this alone. Over time, it begins to feel like an extended family.
Support. The staff in the home office in Connecticut is amazing! They do a lot of work behind the scenes to support agents as well as merchants and I find them extremely helpful. They are an invaluable resource! Their strong support has proven critical many times.
Opportunity/Potential. We are in at the beginning of what will be, in a few years, a tremendous marketing revolution and opportunity. A few years ago, almost no businesses were using social media. Now, they all are. Text message marketing will follow a similar path over the next few years. The only difference is that businesses will find outstanding success with texting. I'm grateful to be on board at the beginning of this trend. Furthermore, the earning potential truly is unlimited. An agent can earn residuals in the amount they want just by following the common sense training SenText provides. If an agent knocks on enough doors, consistently follows up, takes care of clients properly and gets testimonials and referrals from clients, there isn't any reason why that agent can't earn in excess of $200,000 annually after a few years (or sooner!). Phil, Bo, Jade, Carl, Samantha, Amy and the rest of the staff are like your offensive line. With all the training and support, they open the way. All you have to do is carry the ball through the open hole and the end zone is right there.
I am most appreciative to have found SenText. It's very liberating knowing that I'll never have to do another job search!"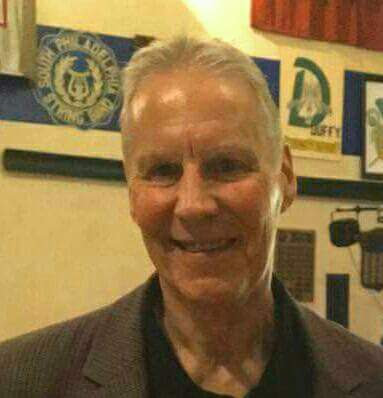 Jim Tropp
National Sales Manager
---
"I love the word Independent, especially since it describes our agent status at SenText. It means we can "be ourselves", not just because everyone else is taken but because it's a catalyst for success that's often subordinated in traditional sales environments. Picasso didn't paint by the numbers and neither should we; having said that, nothing magical happens at Sentext until paint is put onto the brush and then onto the canvas. A fun spin on my metaphor is that our business is so simple that a lot of money can be made just by drawing a boat load of stick figures. Another thing I love is the fact that anyone can succeed here and the evidence backs it up. If you have the desire and work ethic, full or part time you've found a home… period."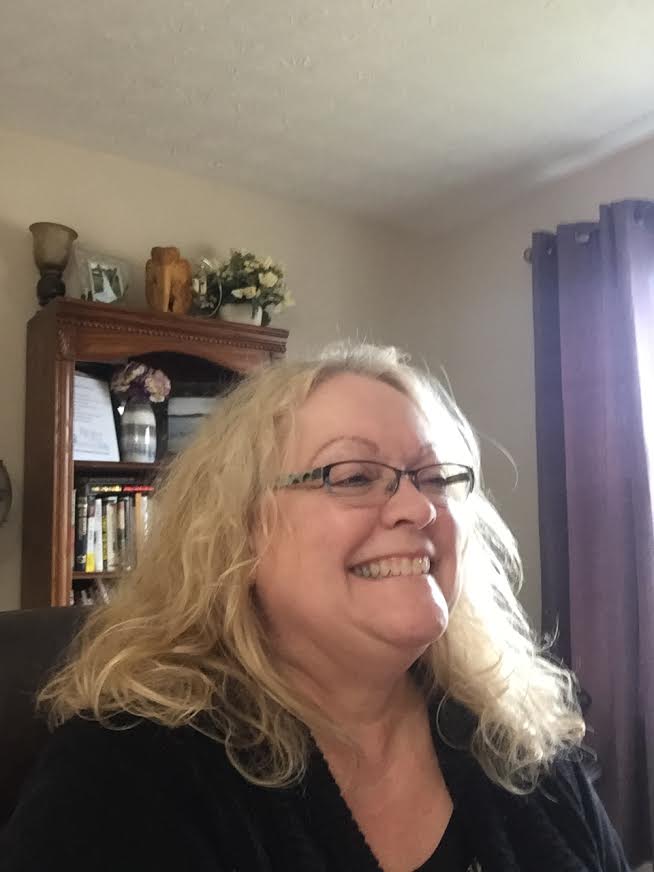 Linda Willis
National Sales Manager
---
"I was looking for something different from the corporate roles out there. So happy I found SenText! I was looking for residuals but also wanted freedom. Get Paid Everyday – Why yes Thank you! Income that keeps coming!! No Boss looking over your shoulder.
Where can you go give yourself a raise every day? If you don't like what you're making right now, go make another 10 sales and give yourself a $500 raise for next month. You can't do this in corporate settings. Waiting for a raise once a year that might not come or be 2.5%? You as a sales agent can get 50% of the monthly fee coming in – what other company shares that much of the earnings with their agents? None that I've found.
The Referral Program is by far the Best Lead Generating Source I've ever seen. Businesses cannot believe that there is a way to get their service for free!! This closes deals for me! Brilliant Move!
Thanks Phil & Bo for everything you do and for always looking at how to make the company better. Getting paid in 2 days – Amazing!!"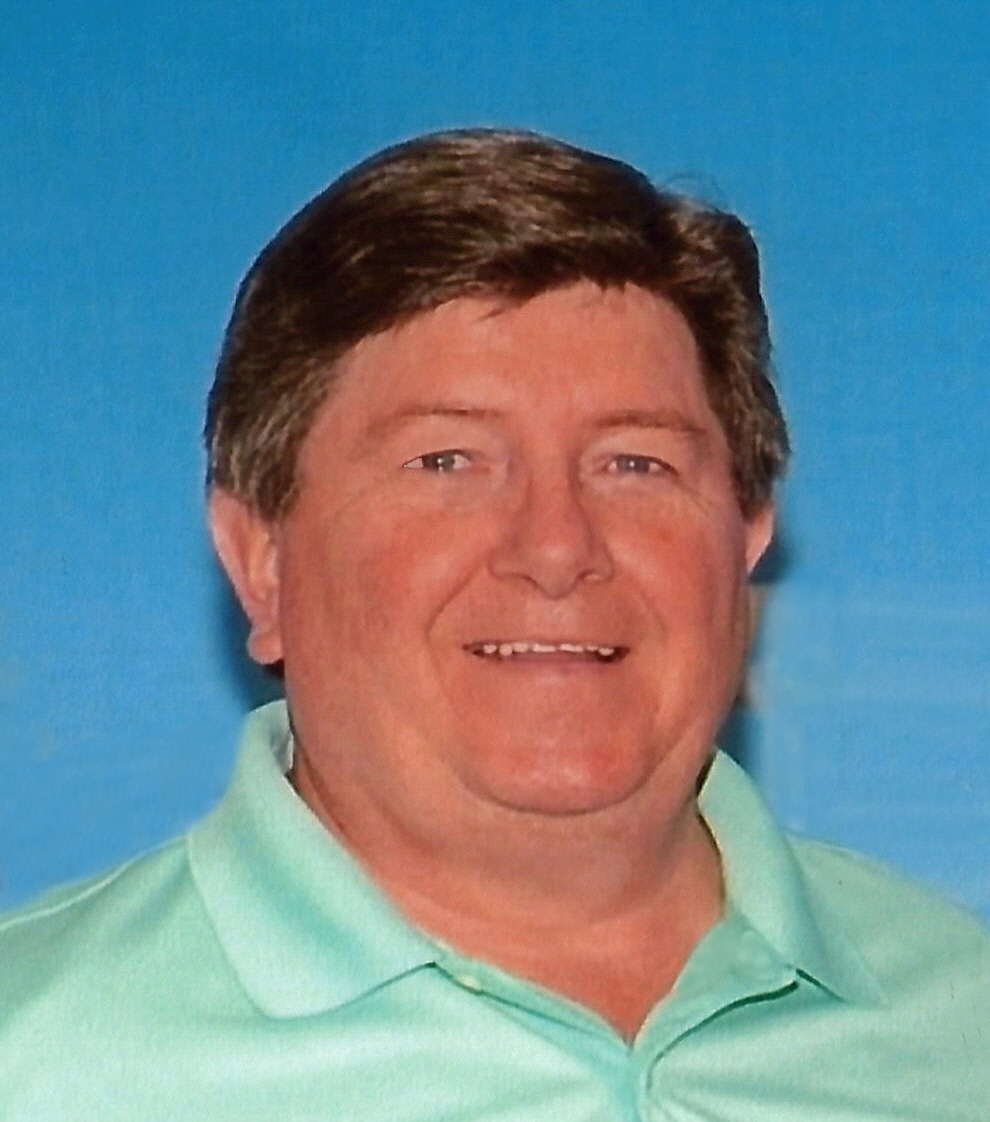 Doug Smith
National Sales Manager
---
"I've been in direct sales for 25 years. Sentext offers the BEST program for new salespeople to earn $100K in the first year without any start up costs (no licenses, training, or startup items to pay for)!!!
As a Regional Partner, I tell my new Agents that if they have 3 traits (Strong Work Ethic ,Self Motivation & Teachable), I can help them achieve financial success. It doesn't matter if they are full time or part time.
The best thing about Sentext Solutions is the residual income. For many self employed people if they don't work they don't earn! Last year, with SenTexts help, I was able to take a week vacation EVERY month. Took my family to Alaska, Gatlinburg, Disney World, and Las Vegas to name a few places.
Thanks to a growing and caring company I can live the good life and help others do the same."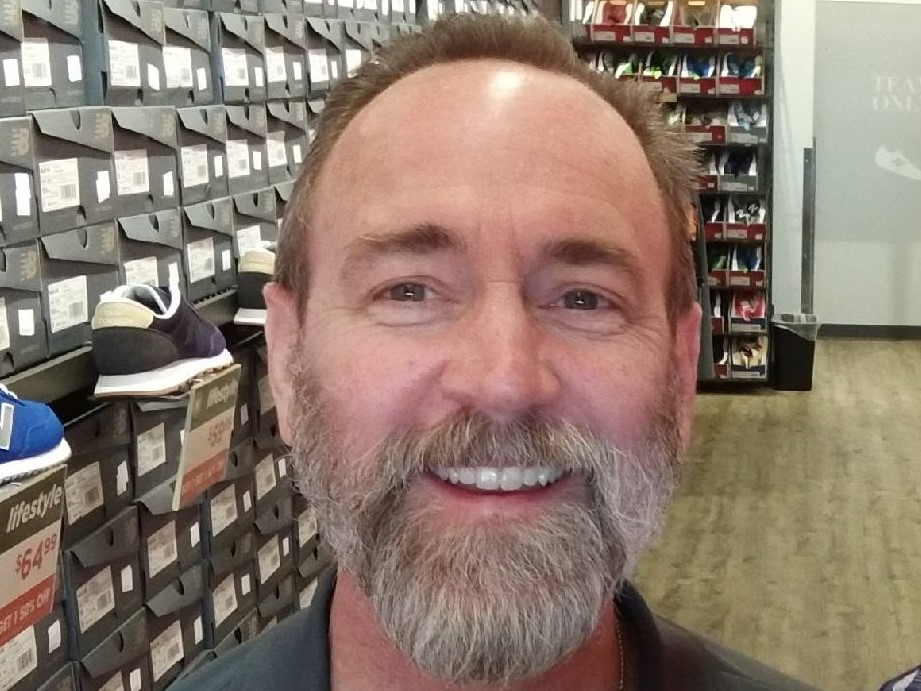 Jay Barry
National Sales Manager
---
"I didn't write a testimonial last week because we were on vacation in the Outer Banks. I didn't have to ask anyone to go on vacation. I didn't have to tell anyone I was going, although I did.
While on vacation, I recruited a few agents, spoke with a couple of my active agents, talked to 4 businesses and made a couple appointments for when we got home. When we got home I had more money in the bank than when we left. That is what SenText can do for you."
Randy Phillips
Mobile Marketing Consultant
---
"I have been in sales off and on for 30 years. Most companies view sales as a necessary evil. The commission structure is setup to get you out the door and make sales. If you are successful and start making too much money they will change the structure so the company gets the better deal ever time. One thing I have seen with SenText is every change the company has made is for the agents benefit. Providing us a "life time vested" residual income and paying same day or within 48 hours, unheard of. I have not seen anything like this in the market place ever."
Eli Berkowitz
Mobile Marketing Consultant
---
"Here I am four weeks with Sentext Solutions, starting to write business. The help from the upper management team is incredible! Listening to some of the webinars even though I've heard it before is very very inspiring, pumps me up for the day. The team of Phil, Bo and David Is like watching the Three Stooges on steroids. The main objective is to have their agents succeed in this business. That's their goal and they stick by. And David is always available when I have any questions. And if he's busy with something else he usually calls me back in a half hour to an hour. I wish I knew these guys when I had my own company on my own sales team I would've learned a lot from them."