Become a SenText Agent Today!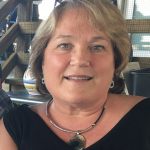 Alesia Fritts
National Sales Manager
Alesia Fritts has been with SenText for over a year and started out as an MMC.  She has over 35 years' experience as an Advertising Sales & Marketing Professional, she is a former Media Company Owner, and she is passionate about text message marketing. Alesia will be your National Sales Manager and will mentor you into a successful career with SenText.  CLICK HERE: https://calendly.com/afritts/applicants-call   to set up a Phone Appointment.
mobile:
727-510-9183
sms:
tap to text