MOBILE MARKETING CONSULTANT OPPORTUNITY
Manager Info: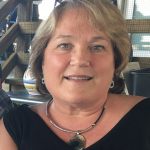 Alesia Fritts
National Sales Manager
34-year Advertising Sales & Marketing Professional, former Media Company Owner, and passionate about text message marketing. 
This is a natural progression of marketing and any type of business can use it! My mission is to mentor those who want to help their local small businesses grow and succeed through texting.
Have questions?
afritts@sentextsolutions.com
mobile: 727-510-9183
sms: tap to text




Get Started Today!
Welcome!
Only
3 easy steps
to get started!
You probably have a few questions, but we promise they will all be answered during the training process!

1. Make sure you have read the above
Mobile Marketing Consultant Overview
with commissions and residuals details to understand what your role will be.
2. Carefully complete the
online enrollment by clicking on the blue button
below. You will need to enter your National Sales Manager's Name at the top. You cannot proceed without this information submitted, as the Live Call info is proprietary.
3. Upon successful submission of enrollment, you'll receive a
link to register
for a "LIVE Kick Off Call" with our VP of Sales Bo Cain! He will give you an exciting overview of SenText, our service and earning residual income.

*
New Jersey Residents must have an LLC, EIN Number and complete a different enrollment to participate (NJ State Law).

Once you complete the enrollment and you'll receive a link to register for training and the next steps by email.
Less than 5% of businesses in the US are using Text Marketing the way we provide it. There is a ton of opportunity out there!
Still Have Questions?
Fill out the form below