MOBILE MARKETING CONSULTANT OPPORTUNITY
Manager Info: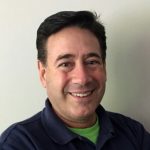 John Ioli
Corporate Sales Manager
I'm John Ioli, Sales Manager located in the corporate office in Milford, CT. I've been associated with the company since 2011 and was one of the first reps out in the field. My current role now is to recruit, hire and mentor sales agents and help them achieve great success here, and build a lifetime vested residual income that they get to keep for life.
Have questions?
jioli@sentextsolutions.com
mobile: 203-258-1508
sms: tap to text