MOBILE MARKETING CONSULTANT OPPORTUNITY
Manager Info: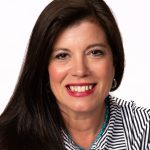 Leslie Hall
National Sales Manager
As a six year veteran with SenText, it is a joy to help Agents grow their SenText business. The simplicity of our product and the uncapped growth potential is amazing! Helping American business owners grow their business and reap fantastic revenue rewards of 1,000% or higher is so fulfilling. With my background of 23 plus years of advertising, management and sales experience its an honor to work with agents and businesses each and everyday to build their businesses! Do you SenText? YES, I do!
Easily see my real-time availability and schedule time:  https://calendly.com/lesliehallsentext
Have questions?
lhall@sentextsolutions.com
mobile: 334-414-8567
sms: tap to text