Recently, we posted how businesses are able to increase virtual event attendance by using Text Marketing. Today, we want to give you 2 specific use cases and testimonials directly from the merchants who have used SenText's Text Marketing Platform to survive and thrive during these turbulent times.
We have a question for you. What is your favorite thing about going to the movies? Dipson Theatres based in Buffalo, NY was instantly affected by the statewide shut down for entertainment venues. They are a locally owned group of theatres who have been in business for 76 years. Because of the fact they are a food venue, they were able to rise out of complete shut down and creatively pivot to generate revenue using their social media following and more importantly their healthy list of Text Marketing VIP subscribers. Popcorn. Movie theatre popcorn. Can't you just smell it now?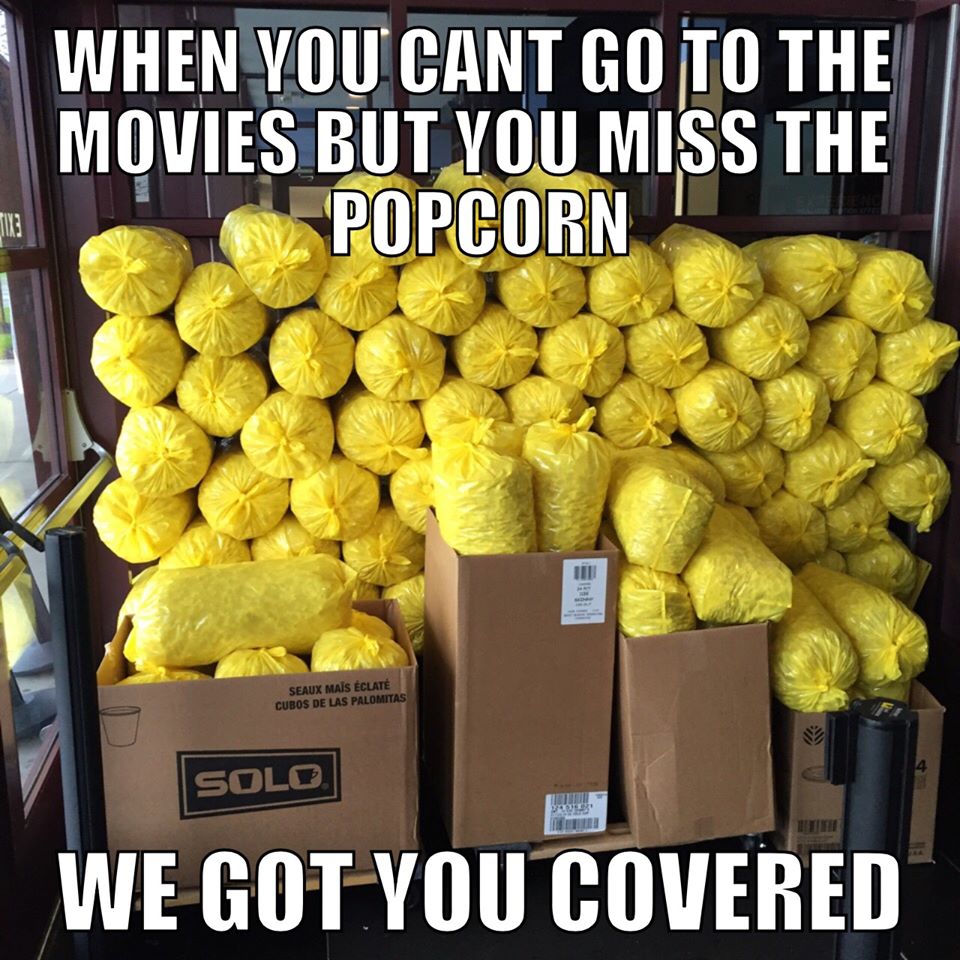 Photo Credits: Dipson Theatres
This business was wise enough to see the value of promoting and growing their subscriber list consistently since August, 2016. Tracy Janis, the Manager of their Flix location in Lancaster, NY was open in sharing her experience with SenText and Text Marketing as a lifeline.
"
Dipson

Theatres
was fortunate to work with SenText before we had to temporarily shutter our business. As a food venue, we have tried to generate sales with curbside popcorn pickup. SenText has provided us with a format that reminds our guests each week about our popcorn sale. Radio, TV and print resources can help our sales, but our texts go directly to our customers' phones."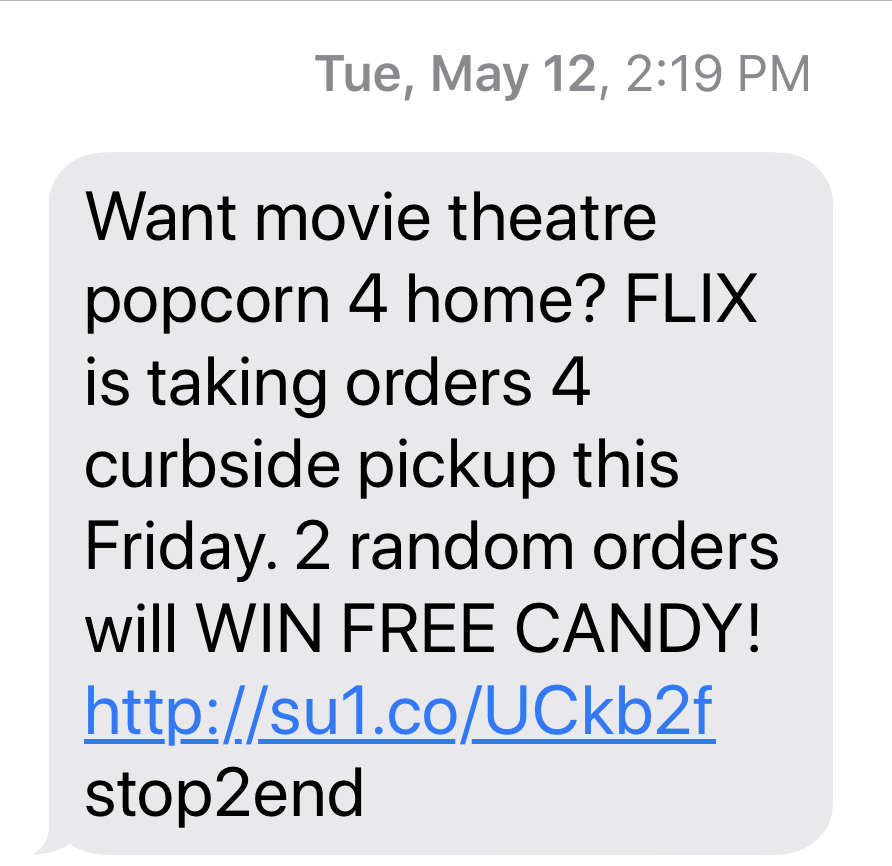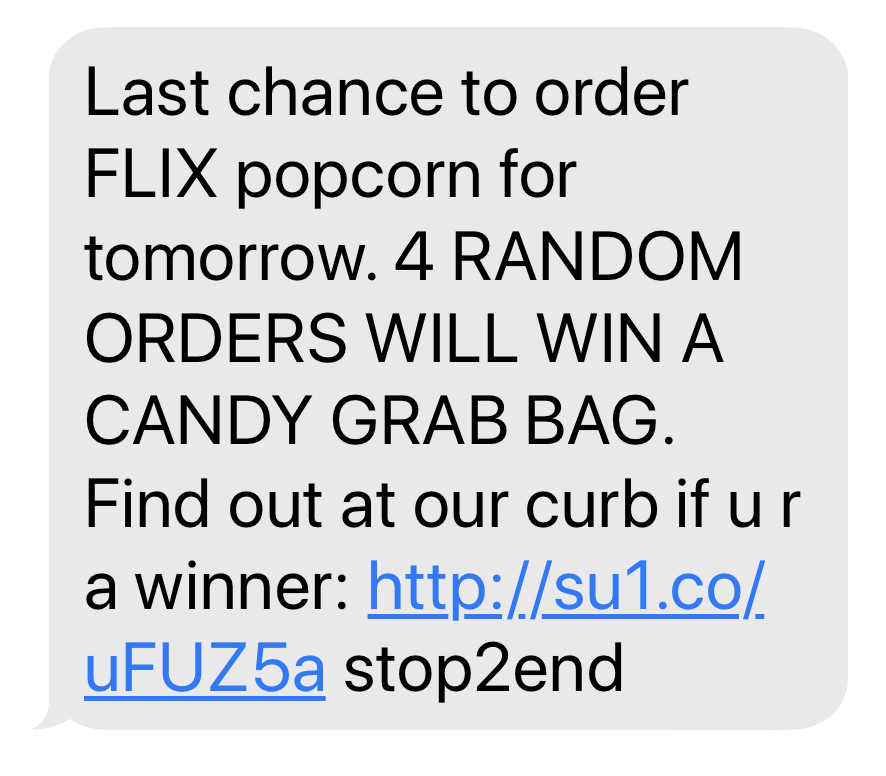 They also used the opportunity to offer giveaways, sell merchandise and and share all of their customers experiences on
social media
, successfully using the two platforms together to complement each other.
Another SenText Client, Addy's Fine Wine and Spirits, in Amherst, NY has also creatively pivoted to generate revenue to make up for the loss of foot traffic. Although deemed an essential business in NY, they still had to keep their head above the water. Addy's is one of two locally owned locations, (Lexi's FIne WIne and Spirits being the other) using text marketing since June of 2016. They also have been a consistent promoter and user of their Text Marketing platform.
They used their thriving subscriber lists in several ways. Owner, Louis Mullone shared his thoughts on how SenText has helped him increase his sales during this time.
"What I love about SenText is that I am able to reach out to a thousand of my customers in a matter of seconds. It's all at their fingertips. For example, since the beginning of the Corona Virus shelter at home orders, I started doing virtual wine tastings. This is a huge success because I am able to notify my customers instantly and show them what we are doing. I have also used SenText to promote my app and website. Additionally, I am able to communicate with my customers that I offer curbside pick up and delivery. Due to this alone, I have had the best three months of business ever. My text club has grown my business immensely. Most importantly, it's so easy to use."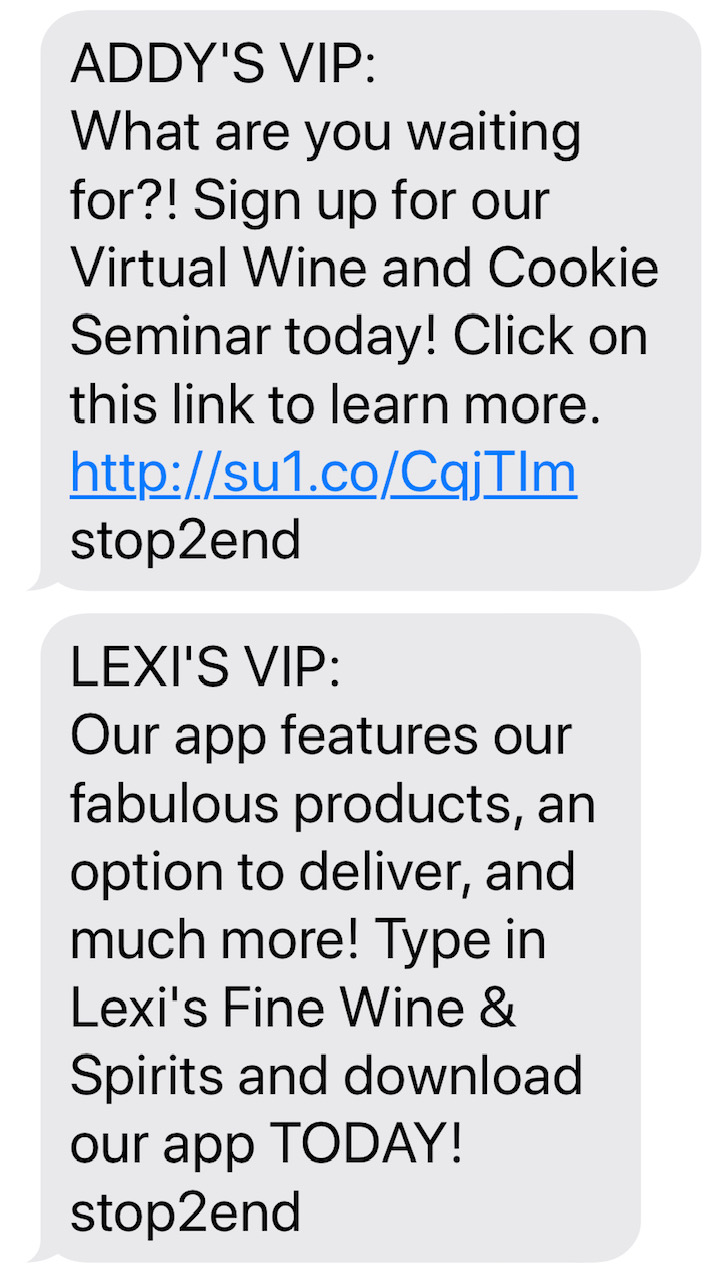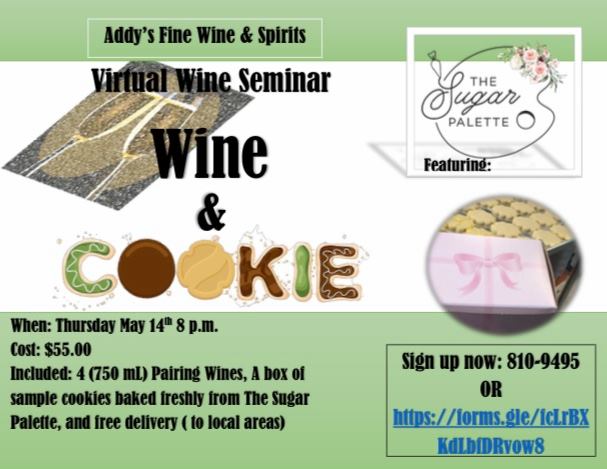 Photo Credits: Addy's Fine Wine and Spirits
All in all, it's a wondrous thing that something so simple can help businesses who are in trouble so much. Text Message Marketing ultimately helps any type of business who wants to reach their customers instantly on their mobile device. It is safe to say these businesses appreciate reaping the rewards of their decision to use Text Marketing and with SenText.