MMS  Text Marketing makes your text messages pop, and seems somehow, more personal.  People are already mass communicating this way. It feels natural to them.  By utilizing what you are already posting on social media,  and sending via text, you are making your customers feel appreciated which will drive brand loyalty faster.
Take the upcoming Spring Marketing Holidays for example: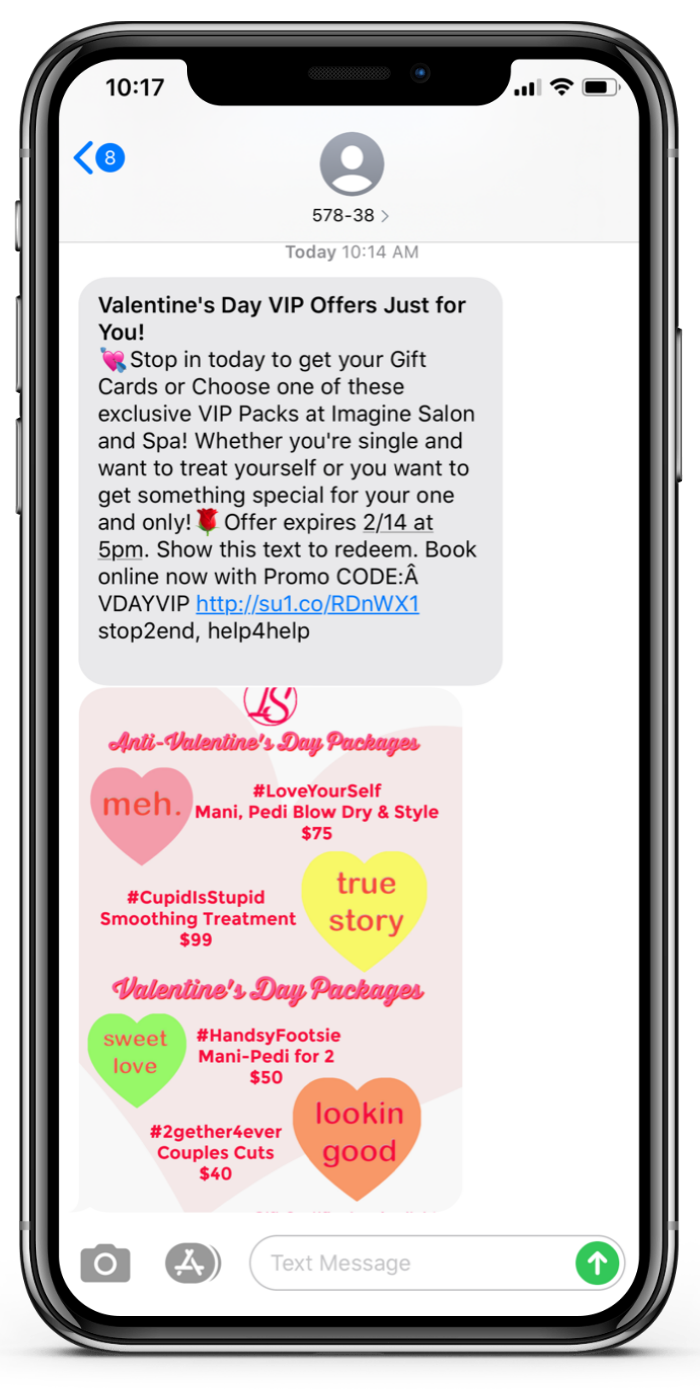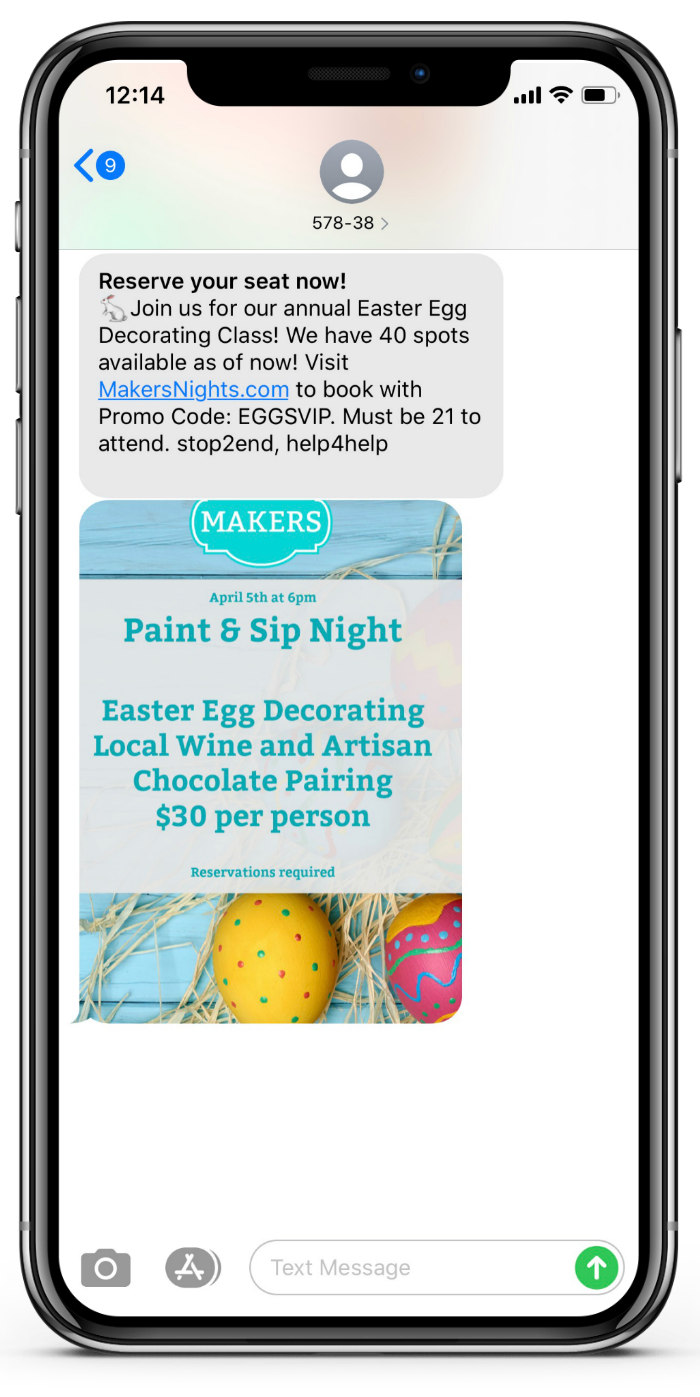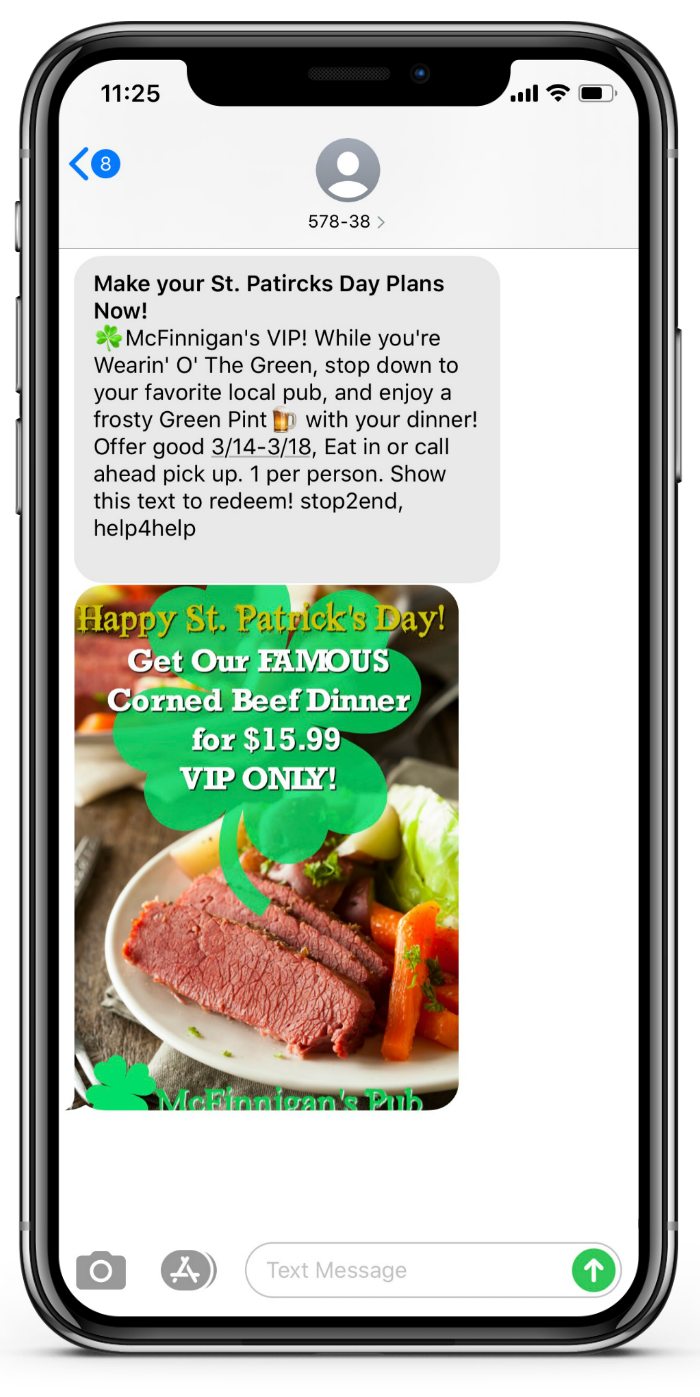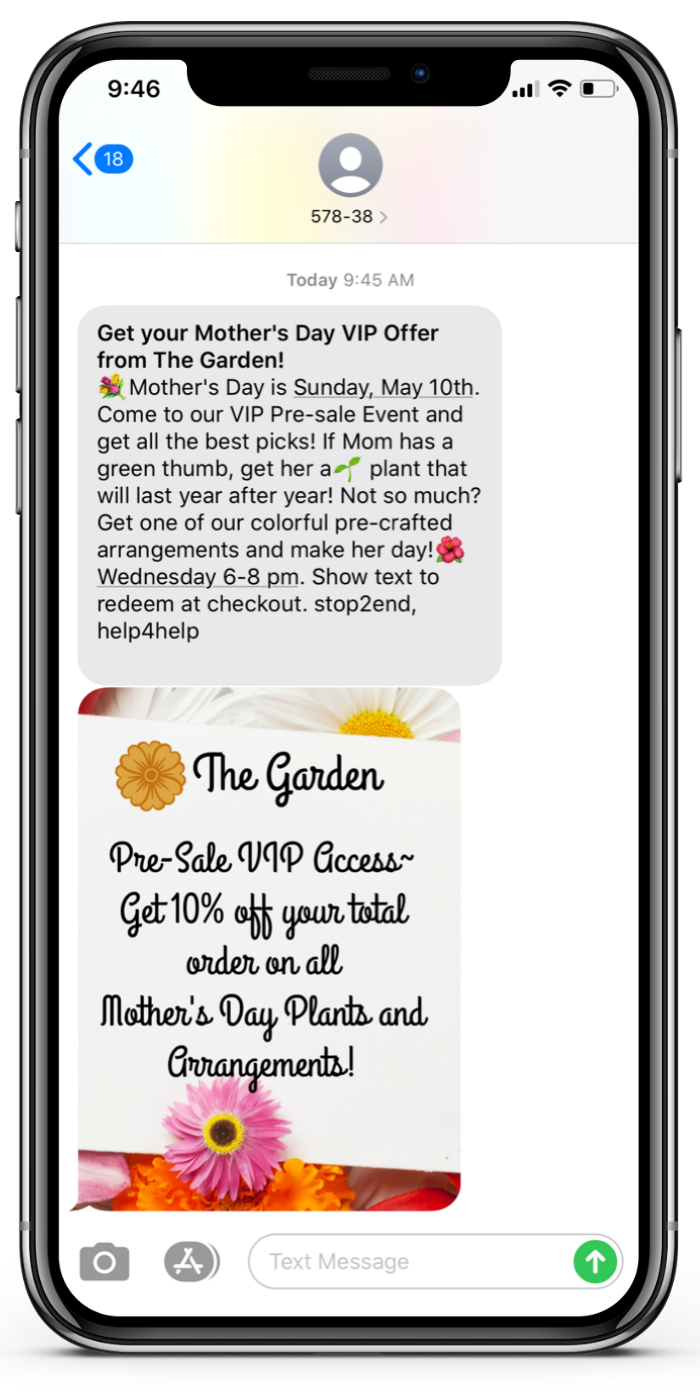 The best time of year to start growing your subscriber list is the next day you are open for business. Each and every customer who walks into your business, visits your website or social media pages, needs to have the opportunity to join your VIP text club. Future visits are not guaranteed, as life happens. There never has been a way to reach customers directly and immediately before Text Marketing. We all know a mobile device is now an extension of the human body. Get customers and prospects instantly subscribed when they are introduced to your business and your chances of getting them back will increase immensely. With so many distractions and even basic competition, you have to be aggressive with your brand message in 2020.
Even if this is a slow time for you, or if you are a seasonal business, do you take your website down? Do you take your sign down outside your business? Do you shut down your social pages? Most likely not. By having a list available that you can send out announcements, offers and events year-round, you have protection against losing your customers' attention ever, or at least until they opt-out. Typically with quality content delivery there is a less than 5% opt-out across the industry. People subscribe because they want to hear from you.
Lets give you a summary of Text Marketing ideas for Spring Holidays!
February Ideas:
All Month: Celebrating Black History Month
2/14 Valentine's Day- Some new trends to note are "Galentine's Day & Singles Awareness Day. Offer some fun packages and send out ahead of time as well as the day of, for the procrastinators. Promoting family love apeals to all, not just happy couples. Pics of heart shaped pizzas will make the dough fly off the shelves! Make sure you are stocked up.
2/22 National Margarita Day- Sell more food by promoting your Signature Margaritas for 2 with an app to share. Experiences are appealing and get more notice.
2/25 Mardi Gras- Give away free VIP beads to your VIP Members when they stop into your establishment. Surrounding people will ask where they got them and word of your VIP Text Club will spread.
March Ideas:
3/8 International Women's Day- Celebrate Women everywhere, offer a specialty item, branding your business and the day to show appreciation with a fun twist.
3/14-3/18 St. Patrick's Day- Some people now celebrate St. Patrick's Day for a week! Parades, costumes, food, dancing, bagpipes and green beer offer endless opportunities. You can capitalize on the fun by offering your own VIP access and offers. You can always limit availablilty and redemption times to fill in more capacity if you are already busy. Why let customers go to your competion?
3/24 National Cocktail Day- With MMS Images and fun offers, you can really show off your craft cocktails. Liqour stores, restaurants and more can all get more visits by promoting this alluring holiday!
April Ideas:
4/1 April Fools Day- Offer something amazing and unimaginable and make sure you tell them it's not a joke! Your customers will appreciate it and this will kick off sales for the month!
4/7 National Beer Day- Offer a Craft BeerTasting and food pairing VIP experience by reservation only. With MMS or SMS you can insert a link for Facebook events or Eventbrite.
4/10 Easter Weekend- Lenten Fish Dinners, Easter Egg Hunts, Candy, Outfits, Flowers and Buffets are all revenue opportunities.
May Ideas:
5/2 Kentucky Derby- Promote a VIP watch party, serve up some Mint-Julips and finger sandwiche offers. Encourage Derby Hats and Dressing for the occasion.
5/4 Star Wars Day- May the 4th be with you! Everyone knows a Star Wars fan. Offer your VIPs a free gift for showing up in their fan gear. Comic/Collectible stores & Movie theaters can create an exicting experience with VIP only access. Raffle off a coveted item to get excitement for attendence. Be sure to add in a facebook live post while at the event to get more engagement, and be sure you are telling people how they can join througout the live session.
5/5 Cinco De Mayo- One thing about Margaritas, they make people thirsty and happy! Signature Margaritas and apps for 2 are great way to entice people to stop in. Create a VIP Only Sombrero Selfie Wall to get even more exposure on Social media!
5/10 Mother's Day- Mom's love spa days, add some chocolate and champagne for a memorable experience. You can even offer a Mommy and Me package at any business. It's a great time to promote gift cards the week before and the day before, for last minute shoppers. If you sell retail clothing, jewelry, flowers or gifts, getting promotions out ahead of time can help you give your typical sales a boost.
5/25 Memorial Day- This is a great kick off weekend for summertime. If you have a bakery or restaurant you can boost catering orders. If you own a retail businss, promote Patriotic apparel and accessories. Sporting goods stores can raffle off yard games and camping gear.
Now you are equipped to market and generate sales for the next 4 months of Spring. All you need to start promoting your text club and registering the keyword people will use to join is to reach out to your local SenText Mobile Marketing Consultant and tell them you want to choose a package and get started. If you do not have a local MMC, submit the following form and a specialist will get back to you. You have to start building your list now to reap the rewards. Once you choose a package, SenText will train you with their successful VIP Club Promotional Strategy and you can be sending texts out within a week. Don't miss out next year, or any year after.