---
Put away the flip-flops and get ready for Pumpkin Spice fever! Fall is the best time of year to start Text Marketing!  If you start now and build a massive list of subscribers, you will set your business up for record sales during the holidays! Keep the focus on increasing holiday sales and orders, and you will be able to tap into a new way to generate revenue on the spot.
The first thing you need to do to grow an excellent subscriber list is have a strong call to action.  You have one opportunity to get the attention of your fans, so make it a great call to action.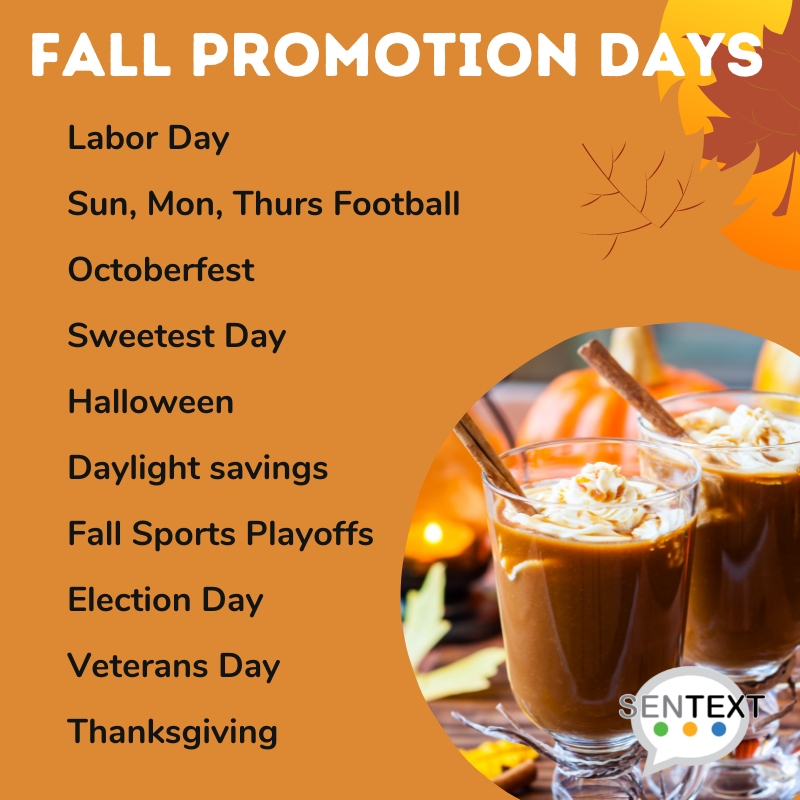 BOGO:  Buy one get one works great! Make it something that will be wildly popular and easy to fulfill.
Get Money Off Now:  Don't be cheap! Do something that will excite your customers so they will take action! If your average ticket is $25,  offer to give $5 off when they spend $30. This makes people spend more, just to get the money off!  This is perceived by your customers as more exciting than 10% off.  Make sure you have at least a 3-day expiration so they have time to redeem. Even if they come in 3 days in a row,  isn't that the point? Getting more visits? You can also use promo codes to track. Don't worry about them redeeming immediately. You don't know when you will get their attention again.  Next visit offers are not that enticing.  If you get them to sign up now you can reach them again and again, sooner to generate more sales.
Text to Win: Offer a LARGE dollar amount gift card or a high-value item/service! The system can automatically choose as few, or as many winners as you like. You can run a campaign over a month or two, or you can run one monthly.  Think about a "Fall Frenzy" contest with a package of some sort.  Make sure you communicate to tell all their friends in your promotional marketing and your texts. Get as much play out of it by email and social as you can.  Talk about it on a Live Session on social media.  With contests, you can even send non Winners a consolation prize by text driving more sales at the close of the contest. Announce your winners on social media and tag them so their friends see it.
Black Friday is right around the corner. 
---
Next, Start Texting.
While you are building your list, make sure all hands are on deck to promote your Text Club. Use all avenues at your disposal to market your campaign.  Utilize your website, email, Google Business listing, signage, direct mail, commercials, social media, handouts, digital ads, direct mail, or whatever you can to get the word out.
Once you have a decent list, it will start snowballing as your VIP members tell their friends about it.  You can also send VIP text offers out while you are building your list to generate sales immediately.
Utilize MMS or Picture Messaging with fall-themed images of your products and services.  Pictures make people react!
Restaurants: Play up that Pumpkin Spice, and other fall seasonal flavors.  Offer Gameday drop off/delivery with pre-order specials for VIPs only.
Retail: The possibilities are endless, you have fall festivities, Halloween, Thanksgiving coziness and more. Send pics by text and get ready for redemptions!
Spas and Salons:  Offer luxurious services and packages that incorporate fall flavors and colors for VIP's only.  Pumpkin scrubs,  mani/pedis with fall colors, or warming up and moisturizing summer dried hair and skin, will be sure to entice your customers to make extra visits, Add some pics to make it more enticing!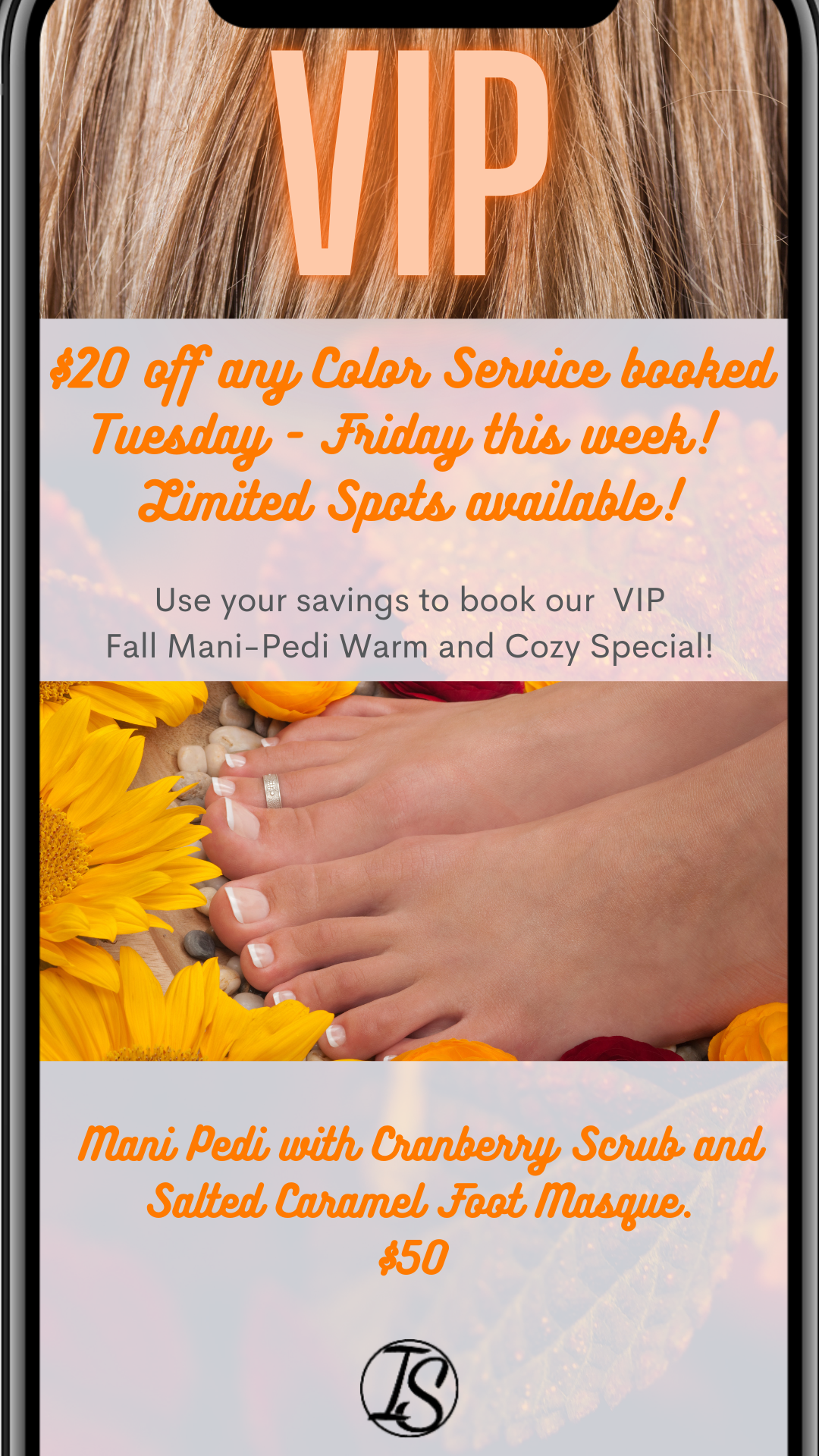 By the time Black Friday, Small Business Saturday and Cyber Monday hit, you will  have a healthy list of subscribers you can offer VIP only 12 days of Christmas offers.  Sell gift card deals such as buy 3 get 1. Give away punch cards with a time limit or store cash when they spend on certain dates which will ramp up sales in your first quarter.
We hope you "Fall Into Some Record Sales" this holiday season!
---
Get Pricing and a Short Demo: