If you are a local or online business owner, & you want a piece of the 14.5 Billion Potential dollars spent on the day of the Big Game, this is fantastic time of year to start building your VIP Text Club List. Video Stats Source.
WHAT TO PROMOTE:
These are all great concepts, products, and services that can be promoted via Text Message Marketing.
Retail: Clothing and Accessories, Decorations
Food: Catering, Pick-Up, Drop-Off, Delivery, Parties and Events, Groceries
Alcohol: Beer, Wine, Seltzers and Cocktails
You can start gathering subscribers immediately via your website and social media, in-store signage, and yes, email and blogs. People are excited about this, so use the opportunity to capture that excited prospect while they are searching online to plan for the day.
Whether fans are looking to go out or stay in, there is a lot of planning involved. You can offer an incentive to join such as money off a certain spend amount or a Text 2 Win campaign to amplify your opt-in volume.
While you are building your list, you can send out promotions for specific items or events to help maximize sales before and on that day.
AFTERWARDS:
Since you have taken the opportunity to grow your list during this busy time, you now have a healthy base to send promotions out to year-round. You can then also continue to grow your list year-round. Word of mouth also happens when you treat your VIPS to exclusive offers to surprise and delight them. You get more unexpected visits and those customers bring their friends along.
By implementing MMS (Text messages with pics) you can even increase your response and engagement.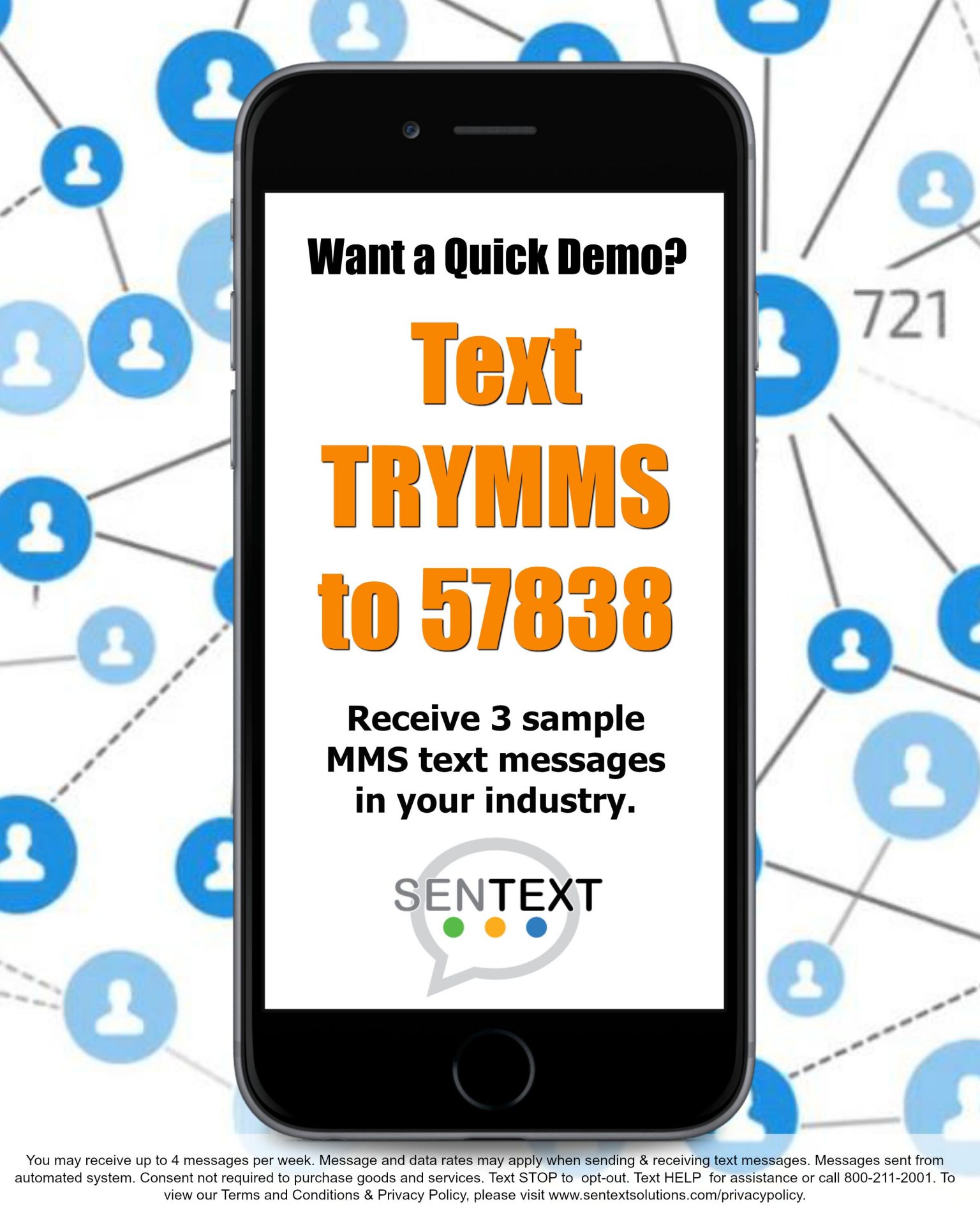 Depending on the platform you use, Text Marketing is relatively affordable, and you can send around 5000 messages a month for 3-5 dollars a day. MMS messages typically cost more, but are worth the investment with a higher rate of return.
SenText is on standby and happy to help you reserve your keyword, create a campaign to get subscribers and start sending out revenue generating messages within a week.
Let's get you started!