Text Message Marketing is a valuable way to reach prospects and customer instantly. Why? The basis of all advertising and communication for businesses is to get a message out. Text Marketing allows you to do this instantly with the fastest and highest read rate of any medium.
What faster way is there than a Text Message?
Let's break down the investment of implementing a Text Marketing Campaign to gather 100% opt-in subscribers. These are your raving fans who want to hear from you and do not want to miss out on what ever message you have.
1. A Strong Call to Action: 
Example:
Get 50% Off when you join today!
Money off now. If your average ticket is $25.00 give $5 off $30. Who doesn't want $5 off?
Text 2 Win: A compelling contest where  a winner is selected from your list and gets an exciting prize to redeem. Non-winners can get a follow up  text offer even if they didn't win.
Use a short expiration to add a sense of urgency as the incentive to opt-in to your VIP text list. All a customer needs to do is text a KEYWORD to a SHORTCODE and reply "Yes".  This creates your database to send drip text messages to. Factor in the cost of your incentive. Depending on your type of business, your margins will vary. If 10% of your customers come back one extra time this month and bring friends, is it worth it in new revenue?
2. Promote Your Text Club
Use attractive creative anywhere and everywhere! Put a pop up on your website, signage in your business, on your blog, in your social media, in any and all advertisements. Most importantly, mandate your employees ask customers to join. This is a soft start up investment, but you should always promote throughout the year so your list continues to grow and act as a revenue generating machine. With a website pop up alone, you will get subscribers while you sleep. This is mostly a time investment but will quickly produce results. Why make ads with coupons, that customers use one time when you hav eno way to reach them again? Once you have subscribers on your list you will be able to reach them again and again until they opt out simply by texting "Stop". By cross-promoting products and services you will generate revenue.
3. Send Out Text Offers Frequently and Consistently.
Subscribers see them and tell their friends as well as bring friends when redeeming. They are giving you permission, so why wouldn't you? Always factor in that the offer has to be worth getting extra unplanned visits and customers in your door. Some businesses send up to 4 messages per week and still get an extremely low opt-out rate. If your content and offers are good, they will act. This should only take 5 minutes for you or someone you delegate to send the messages out from your dashboard. Some businesses love this so much they quit emailing.
4. Use an Affordable and Dependable Text Marketing Platform.
Depending on the Text Marketing company you use, you pay for an allotment of messages per month. If you go over, you may incur overages, but those messages create sales. Most companies  allow you to send 5000 messages a month for 4-5 dollars per day. This is more cost- effective than social media boosting as you have no guaranteed way to reach that exact viewer again and again. You can still send pics and links, as well as emojis with MMS Marketing. The ROI will fluctuate depending on the number of subscribers you send, how often you text and how many redeem.  Some companies have DIY platforms, from front to end and are cheaper. Your results will not be as prolific. SenText provides you with dedicated Mobile Marketing Consultant to help you ensure success
5. Track Your Results
How can you quantify what you do not track?? Use promo codes or "show this text to redeem" in your message and track in your POS or on paper if you must.  Results will add up!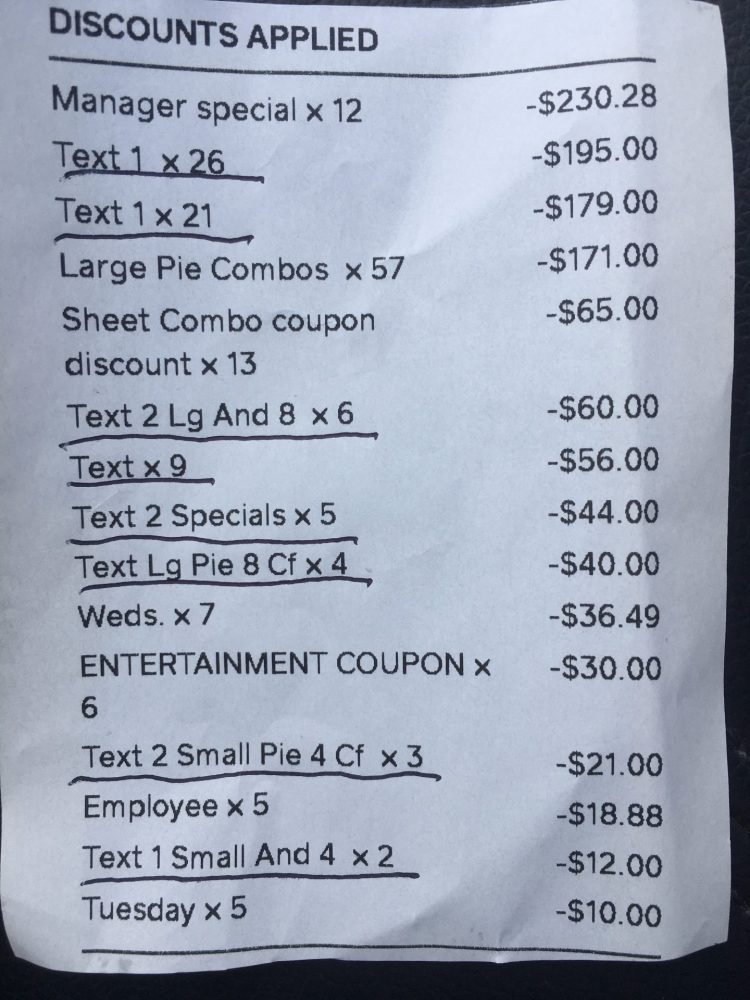 Want to find out what your ROI would be?  Click Here!