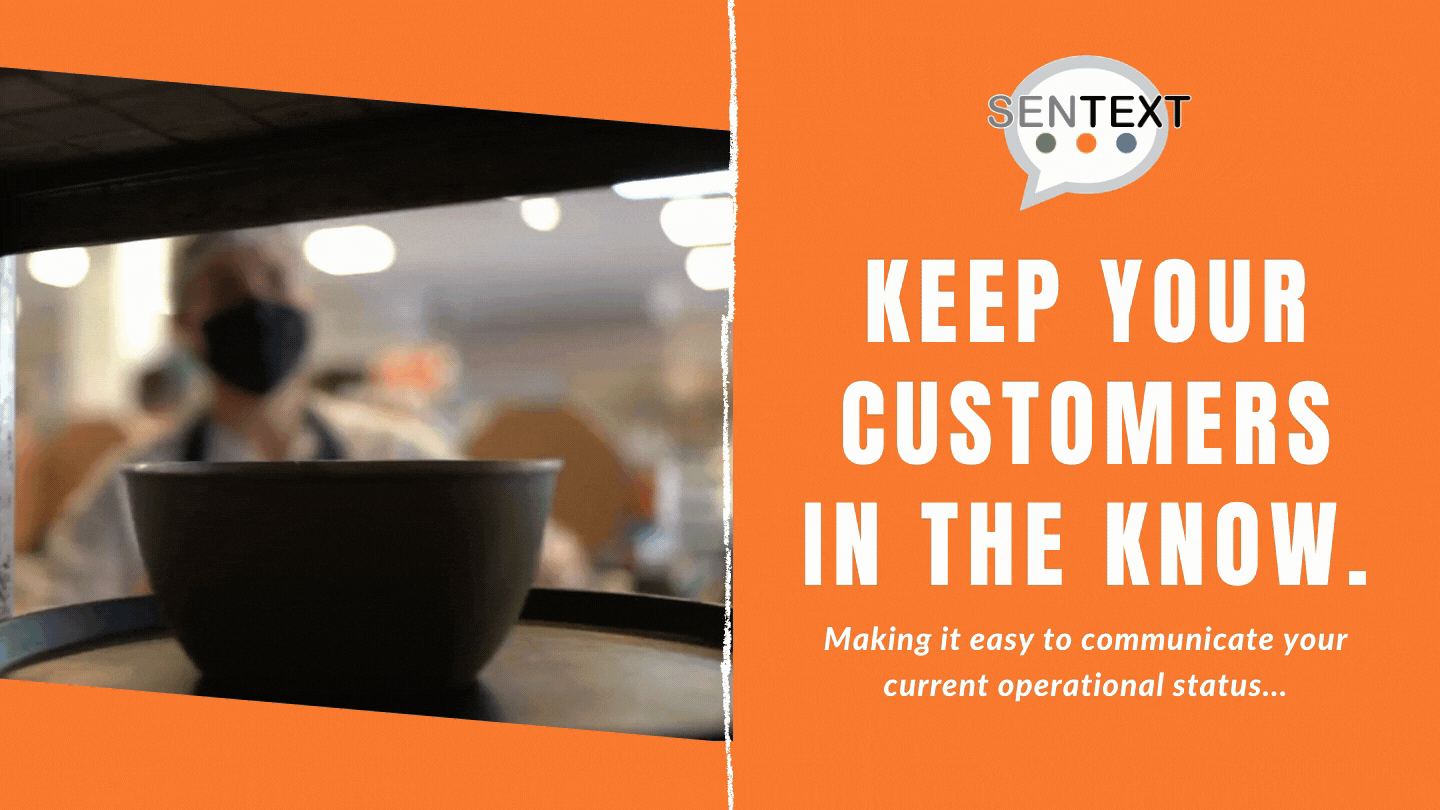 So far, it is a miracle that some businesses have survived during these difficult times. Restaurants have been hit particularly hard all over the US as the pandemic continues. We want to offer some simple tools you can use to keep your business front and center as easily as possible. Although the focus on this article is for restaurants, it rings true for any business.
Quite often, it is laborious for customers to find out who is open nearby, what the restrictions may be, or if there are certain hours or delivery and ordering options. Here is a quick checklist to make sure you are not losing sales simply because you are not able to communicate your operational status instantly and consistently to your audience.
Utilize and Optimize Google My Business
Customers usually Google your business name before they go to your website. Depending on your existing search engine optimization, they will likely see your businesses listing first and assume the info on there is correct and updated. If it is not, you may be discouraging businesses and resulting sales. Customers could be making a trip or depending on that info, so make sure it is kept up to date. You can now even add your menu items on your Google Business listing. You also can share posts and Covid19 updates. Additionally , this helps your mobile SEO ranking. This is free to do, so why wouldn't you take advantage of this? Here is a great article specifically written for restaurants on how to optimize your listing, written by Beambox.com
2. Update your website weekly at minimum.
Needless to say how important updated menus are and making sure your website is mobile optimized. Make sure your address and phone number tap to call or tap for directions feature is working. Don't make your customers work to get ahold of you. List your social media icons on the top of your page along with your phone number so it is easy to find, and customers don't have to search. Make sure your menu is not a pdf as this can be tricky to view on a phone. It is best to type out all of the info, which also will help your SEO. This also allows you to be able to update your menu more easily. Make sure all of your links work correctly. If you offer online ordering, or delivery services such as Grub Hub, Uber eats, or Door Dash, or reservation services like open table, display them in an organized list.
3. Update your facebook page info.
Add a menu tab and keep it updated under settings. Welcome your page visitors with messenger. Go to your messaging option under your page settings and add a custom message that will help drive sales or communication. Be sure your phone number and hours are on your page in your about section. Be sure to post several times per day letting your fans know your status. For some content ideas, as the owner shoot a quick video letting your fans know what you are up to. They love hearing from owners. It is a great way to thank them for their loyalty and continued understanding. Show pictures of your safety measures. Talk about how you are doing everything you can to keep your employees and customers safe. Reassurance is very valuable.

4. Reach out to business professionals with marketing as meals are now 100% tax deductible.
The COVID-19 Relief Bill, signed by the President on December 27, 2020, made changes to deductions for business meals in tax years 2021 and 2022. Gear some of your marketing to mention office lunches, sending employees lunch at home, pick up or drop off catering.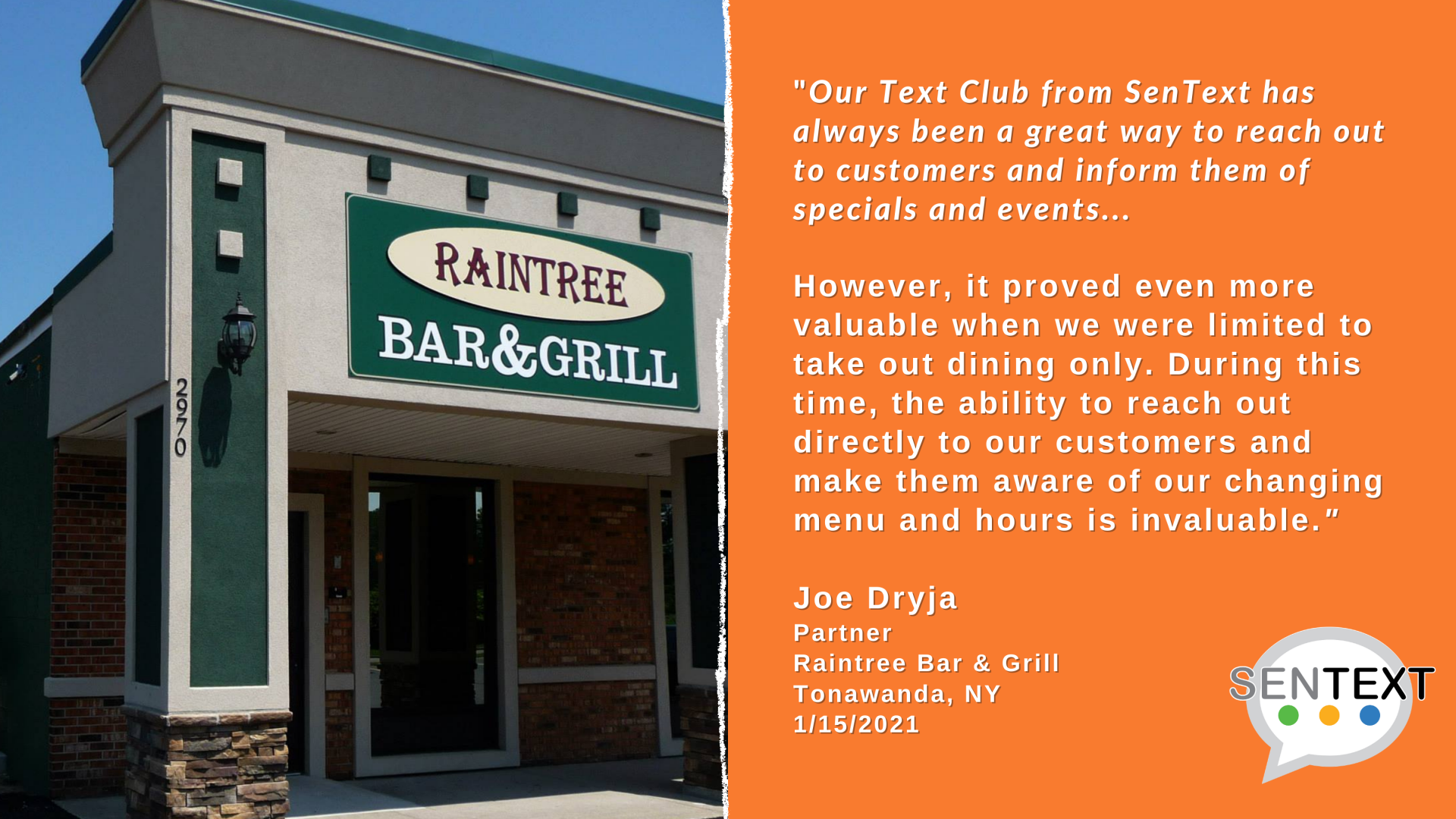 5. Start Text Marketing Immediately.
There is no faster way to reach customers than a mass text message. You do need to have your customers text in to join your list, giving you 100% permission to text them. Social media, email and other forms of communication just can't match up. It is quite easy to fire off a text and reach 100's or 1000's of customers instantly. You just need to reserve a keyword, and an offer to entice people to join. People text 2 words and they are in your database. It is essential to promote your VIP Text Club on all of your media and in your business with signage everywhere. This way, you can let them know about any changes related to your business, special offers or alerts after they leave your business or website. Less than 5% of consumers opt out of text alerts they sign up for. This can cost as little as a few dollars per day depending on your volume. Text marketing is a great revenue generator. Be sure to work with a quality company, who will walk you though every step to success. Learn more about how it works with SenText here.