People start to pamper themselves.  It's been a long dark winter and people need self-love right now. Typically in a non-pandemic world, people are readying for spring and summer with fervor.  This year, they are longing to plan vacations and wanting to feel youthful, warm again and free again. Enter the Beauty Industry. Making people feel good is what it's all about.
If you own a medical spa, people may be looking for laser hair removal or weight/cellulite reduction treatments. If you own a salon or spa, people are looking for spray tans, mani-pedis, hair color changes, and more.
Although you may currently be using social media and email marketing, there is a more effective way to reach more customers, more often... and that is Text Message Marketing.
The name of the game in the Beauty Industry is to get people in your rooms and chairs, upsell them when they get there, ensure they are happy, and come back again at least 3 times. You then have a loyal customer who will spread the word about your services and offerings.
By forming an exclusive VIP Text Club with insider offers and upgrades, you will amplify the word of mouth even more quickly.
"If you get 10% of your customers who spend an average of $50 -$100 or more per visit with you,  to come back 1 extra time this year, what would that mean for your business?"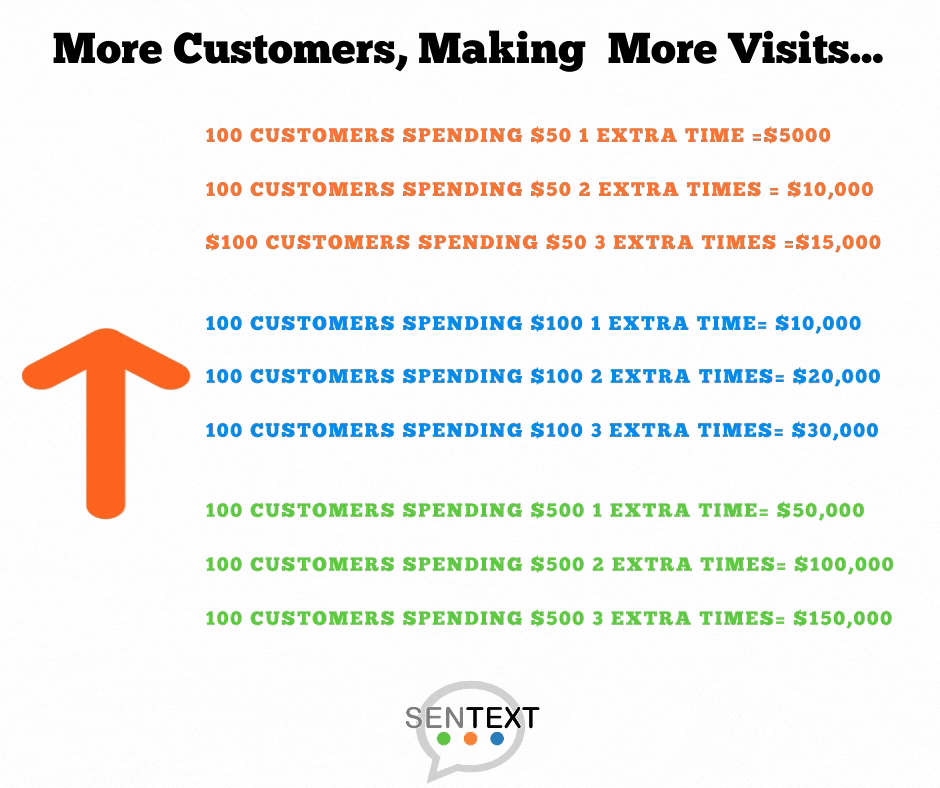 Once you come up with an amazing offer to get customers to Join Your VIP Text Club, you can use your subscriber list to get more visits out of our VIP's and their friends.
Utilize all Holiday promotions and add themed VIP Offers. Add an MMS Image and Emojis to brand your business and create a sense of excitement.  For Example: 🐤(YOUR SPA) VIPEEPS!!!🐤 Purchase a new Spring Shade Polish Color and get a free paraffin Treament with the purchase of any Manicure or Pedicure!
Double-up on Gift Card offers. Easter, Mother's Day Don't wait until the week before. Offer Gift Card deals all month long with one reminder a week! "Buy 2 gift cards and get an extra one for yourself or a friend!"
Offer irresistible VIP Only packages. You can limit the redemption of these to your slow times or to fill in any openings you have. Empty rooms and Chairs make zero sales. You also get the opportunity to upsell. Use a promo code or specific package with your online booking system to schedule more easily. You can send the link to book right out in your text!
Ask for reviews from your VIPers. They already love you so send a link to your facebook or google business page so all they have to do is tap to review you! This is a great way to help your customers show you some appreciation. Offer a fun contest for the most hilarious review, and let your social media fans vote on the winners by posting screenshots of the reviews on your timelines and stories.
VIP Only Ladies' Night. Bring a friend and offer champagne and chocolate for 2 while you offer a Lip Filler or Botox.
VIP Mommy and Me Spa Days. Offer a special package with Mommy and me or Mom and Tween Or Mom ad Teen Mother-Daughter and you get the idea... Mom's won't be able to resist quality time with their daughters and you can make creative service bundles to fill in weeknights for a break well deserved!
In closing, be sure to offer every customer the opportunity to be part of your VIP Club. Use every opportunity to upsell services or retail and be sure to require your staff to join in the effort. Cross-sell each others' specialties and be sure to post images of your VIP before and afters on social to promote the benefits of joining your VIP Text Club.